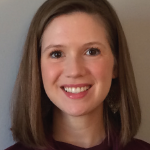 Rheumatologists use the coolest drugs. To think we use chemotherapeutic medications to treat arthritis in children is mind boggling. By treating aggressively, many of our kids go into remission. Imagine giving a therapy to a child with a potentially debilitating chronic illness, and all signs or symptoms of the disease just disappear—amazing! Further, ongoing treatment advancements and new discoveries into the pathophysiology of disease make the opportunities for research endless. I never envisioned myself being a researcher, but now the thought excites me.
Pediatric rheumatologists also perform the coolest physical exams. Sure, neurologists have a toolbox of gadgets, but we direct our patients to run in the hallway, walk like a duck and move their joints like human WD-40. Truth be told, sometimes I wear my gym clothes to work.
ADVERTISEMENT
SCROLL TO CONTINUE
We direct our patients to run in the hallway, walk like a duck & move their joints like human WD-40. —Dr. Crayne
Work–Life Balance
The specialty itself is indisputably awesome, but what about the lifestyle? In a rainbow-unicorn setting, the ratio of salary-to-work hours would be maximal, and we would report a perfect quality-of-life index. But if money is your primary endgame, you may want to rethink your medical career path. Pediatricians in general make less compared to their adult counterparts, and rheumatologists in general may well be one of the lowest paid medical specialties.
ADVERTISEMENT
SCROLL TO CONTINUE
I grew up in an underprivileged home, so financial gain was a non-consideration. Happiness was the most valuable lifestyle consideration to me, which ultimately required more time with my family. Nearly all full-time physicians work more than 40 hours per week, spend several weeks annually on call and spend many hours outside the office completing administrative duties and/or research obligations. This leaves little time for the family.
When I mentally committed to pediatric rheumatology, my firstborn was 6 months old, and I was entering my second year of residency. People said I was crazy, but I wanted a career in medicine that allowed me more time with my kids without sacrificing a full-time workload.
Spoiler alert: It does exist! As a second-year fellow, I now have two beautiful sons and have never missed a nightly dinner, school event or holiday celebration for a work obligation.
ADVERTISEMENT
SCROLL TO CONTINUE
I may not wear cool pants like Dr. Mannion, but more often than not, I leave work with a smile, and I rarely regret Monday mornings. When someone asks me, "Why rheumatology?" my response is always the same: "Because I love it. You should, too."