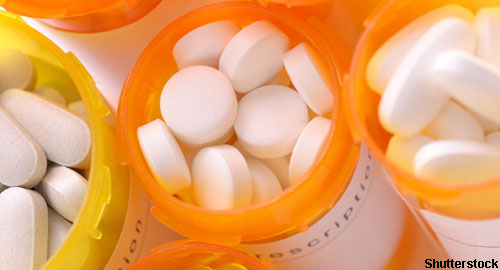 After an independent review, ongoing clinical trials investigating the safety of fasinumab for treating hip or knee osteoarthritis (OA) will discontinue the use of higher fasinumab doses. In other news, a U.S. Food and Drug Administration (FDA) advisory committee has stated celecoxib does not pose an increased heart attack or stroke risk compared with ibuprofen or naproxen.
Clinical Trial Changes for Fasinumab
Regeneron Pharmaceuticals is currently investigating fasinumab, an antibody that targets nerve growth factor, for treating patients with knee or hip osteoarthritis (OA).1 The treatment is also being studied in patients with chronic low back pain with concomitant knee or hip OA.
An independent data monitoring committee has been reviewing the ongoing safety and efficacy of fasinumab during clinical trials. The committee recommended that the higher dose fasinumab regimens in the Phase 3 clinical trials be discontinued based on the risk benefit assessment.2 The clinical trial program may continue with lower dose regimens. Thousands of patients have already been enrolled in these trials. The clinical trials are being modified to reflect these recommendations.
Celecoxib Safety Update
In late April, an FDA Advisory Committee stated that celecoxib (Celebrex) poses no increased heart attack or stroke risk compared with patients who took prescription doses of ibuprofen or naproxen.3
This conclusion comes after a two-day hearing during which the committee reviewed the results of a study with more than 24,000 patients with rheumatoid arthritis (RA) and OA. The study investigated the safety of celecoxib compared with ibuprofen or naproxen, during which one-third of patients each took one of the three drugs. Based on the committee's conclusions, the FDA may change its advice for doctors about the drug's safety. Although the FDA does not have to follow the advisory committee's advice, it usually does.
The advisory committee vote was 15-5, with one abstention. Many of the committee members noted that celecoxib is not completely safe. The study showed it can increase the possibility of developing cardiovascular complications. However, celecoxib did not appear to increase the risk of cardiovascular complications as much as other non-steroidal anti-inflammatory drugs (NSAIDs)—particularly NSAIDs that are no longer on the market, such as rofecoxib (Vioxx). Nor did celecoxib increase the risk of cardiovascular complications as much as prescription doses of ibuprofen and naproxen, which were thought to be safer.
The study found the risk of death, stroke or having a myocardial infarction among celecoxib-treated patients was 2.3% during a 30-month period vs. 2.5% for naproxen-treated patients and 2.7% for ibuprofen-treated patients. Other adverse events were discussed, such as those related to the gastrointestinal tract (e.g., ulcers, bleeding) and kidney dysfunction. However, a specific vote was not taken related to these adverse events, and some committee members questioned the significance of these results.