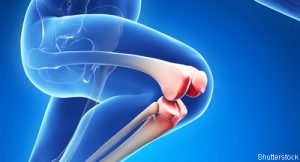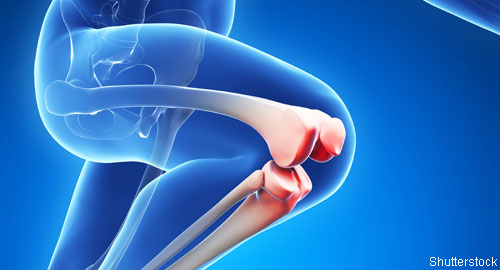 A phase 2b/3 study in Arthritis & Rheumatology highlights the potential of fasinumab, a monoclonal antibody that targets nerve growth factor, to treat osteoarthritis (OA) pain in patients who are unresponsive to or unable to take other therapies.1 Questions remain about the risk/benefit profile of agents in this therapeutic class, but low doses may provide part of the answer.
Also By This Author
Unmet Need in OA Treatments
Alan J. Kivitz, MD, one of the study's authors, is president of the Altoona Arthritis and Osteoporosis Center and Altoona Center for Clinical Research and a practicing rheumatologist in Duncansville, Pa. He describes the tremendous need for new OA treatments for patients who are not good candidates for, or respond inadequately to, existing therapies.
ADVERTISEMENT
SCROLL TO CONTINUE
"Over the course of my years of practicing rheumatology, I've seen the use of non-steroidal anti-inflammatory drugs [NSAIDs] and cyclo-oxygenase-2 inhibitors that initially had great promise, until some of their significant, potential toxicities were recognized. Therefore, they are often not ideal medications for many of our patients," he says.
Dr. Kivitz adds, "I've also seen how we went through a phase of opioid use, which obviously is now in disfavor because of our current opioid epidemic [in the U.S.]. The major interventions we've had in terms of oral medication, systemic medications for treating systemic pain of OA are now not good options for many of our patients."
ADVERTISEMENT
SCROLL TO CONTINUE
Nerve Growth Factor & Inhibitors
Nerve growth factor was first observed in the 1950s and recognized for its role in the development of the nervous system. Since that time, its role in the mediation of both acute and chronic pain has increasingly been recognized, including such mechanisms as the sensitization of peripheral nociceptive terminals and the new sprouting of sensory nerves. These mechanisms have made nerve growth factor an attractive target for interventions blocking the nerve growth factor signal.2
However, nervous system cells are not the only ones involved in nerve growth factor signaling. Many non-neuronal cells produce or respond to nerve growth factor, such as chondrocytes and bone cells, potentially complicating side effects profiles of such therapies.1-3
In 2010, the interest in this class of treatments increased after the first well-powered and controlled trial of another anti-nerve growth factor therapy for OA, tanezumab.4 Soon thereafter, however, findings of osteonecrosis and rapidly progressive OA were reported in patients who had received these treatments, and autonomic nervous system damage was noted in preclinical models. These findings prompted the U.S. Food & Drug Administration to place a moratorium on clinical trials of all nerve growth factor antagonists. This moratorium was lifted in 2015, after the enactment of certain research parameters.2,3