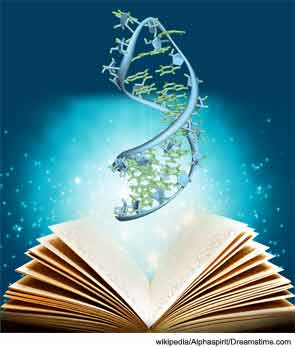 Hairpin loops from a pre-miRNA.
BERLIN—MicroRNAs (miRNAs) are poised to play a big role in the future understanding and treatment of rheumatoid arthritis (RA), researchers said here at the European League Against Rheumatism (EULAR) 2012 Annual European Congress of Rheumatology, held June 6–9.
New discoveries into the role of several miRNA types are helping to flesh out the miRNA "puzzle" that researchers have been presented with, said Astrid Jungel, PhD, senior post-doc at the University of Zurich in Switzerland and an expert in acetylation.
ADVERTISEMENT
SCROLL TO CONTINUE
Arthritis
Recent work on miR155-knockout mice showed that they are resistant to collagen-induced arthritis.1,2 "These animals showed a suppression of antigen-specific T cells that had no anticollagen antibodies, and they had reduced articular inflammation, leaving us with the question, Is miR155 a possible new target?" Dr. Jungel said.
Other work has shown that miR146a is upregulated in CD4-positive T cells of RA patients.3
ADVERTISEMENT
SCROLL TO CONTINUE
Administering double-stranded miR146a prevents joint destruction in collagen-induced arthritis, but it doesn't seem to lessen inflammation. This suggests that this might be another therapeutic target, Dr. Jungel said.4
Still other work has shown that miR203 is upregulated in RA synovial fibroblasts; it is not regulated by inflammatory cytokines or toll-like receptor ligands, but through epigenetic mechanisms.5
"The network of microRNAs is turning out to be a novel factor in the pathogenesis of RA and until now we've known only a few pieces, and it's up to us to fill this up," said Dr. Jungel, referring to the missing puzzle pieces. "It looks like microRNAs certainly will change the biomarkers we have," allowing for testing of biomarkers noninvasively through sera and synovial fluid. "It will have an impact on the prediction of therapeutic response. It will be used as a new therapeutic target and it will help us understand better the pathogenesis of the disease."
ADVERTISEMENT
SCROLL TO CONTINUE
Sjögren's
Gabor Illei, MD, PhD, chief of the Sjögren's Syndrome Clinic at the National Institutes of Health (NIH) in Bethesda, Md., said miRNAs hold great potential value as biomarkers, even though their precise role in rheumatic diseases is still being defined.
"MicroRNAs play an important role in lymphocyte development, control of immunity, control of inflammation, fibrosis—all of which are important for connective tissue diseases," he said. "Therefore, it is expected that connective tissue diseases will be associated with alterations in microRNA expression. But [whether this] is reflective of the underlying process or this is causative in humans is still unclear."
MicroRNAs are poised to play a big role in the future understanding and treatment of rheumatoid arthritis.
He discussed the work of his group at the NIH on the miRNAs 574 and 768-3p in Sjögren's syndrome.
A pilot study last year by his group found that miRNA expression profiles clearly separated healthy controls from Sjögren's patients, as well as low-focus and high-focus scores.6 Certain miRNA expression profiles were associated with salivary gland dysfunction, while others were linked with inflammation.
MiR 574 and 768-3p were identified as possible biomarkers of inflammation. Further work by his group, involving 87 consecutive patients who were seen at the Sjögren's Syndrome Clinic at the NIH over two years and had a human salivary gland biopsy done, has confirmed this correlation, Dr. Illei said.
His group has also found that renal miR-150 correlates with the chronicity index in lupus nephritis and negatively correlates with the amount of time before end-stage kidney disease.
Given that miR-150 targets the SOCS1 (suppressor of cytokine signaling 1) gene, it might play a role in fibrosis, Dr. Illei hypothesized.
"Renal miR-150 might be a novel useful quantitative biomarker to mirror kidney structural damage in lupus nephritis and be a prognostic marker for progression to ESKD," Dr. Illei said. Plus, the overexpression of renal miR-150 might play an important role in kidney fibrosis by indirectly increasing synthesis of collagen1 and fibronectin though downregulation of SOCS1 and SOCS3.
Dr. Illei said miRNAs might be particularly reliable as biomarkers. "One advantage of using microRNAs as biomarkers, especially in contrast to messenger RNAs, is that they are extremely stable, which is very important for a clinical biomarker."
---
Thomas Collins is a freelance medical writer based in Florida.
References