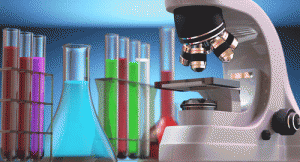 ROME, Italy—Even with classification criteria that have been updated and refined over time, rheumatoid arthritis (RA) is still a diagnosis that ultimately has to be made with clinical judgment, said Ronald van Vollenhoven, MD, PhD, professor of medicine and chief of clinical therapy research in inflammatory diseases at the Karolinska University in Sweden. His remarks came during a review of new literature at EULAR 2015, the annual congress of the European League Against Rheumatism (EULAR).
Sensitivity Challenges
Studies on the 2010 ACR/EULAR classification criteria for RA seem to show that they are not as sensitive as the 1987 criteria, even though one of the intentions of the newer criteria was that they were going to be more sensitive, Dr. van Vollenhoven said. Studies have also found that agreement is "not great" between the older criteria, the newer criteria and expert opinion.1
Also, patients identified with the newer criteria seem to have lower progression rates than those identified using the older ones, he said.
"The patients who fulfilled the newer criteria do not necessarily have as bad a prognosis as those who fulfilled the previous criteria," he said. "The 2010 criteria might be identifying slightly milder (diseased) patient populations."
A systematic literature review late last year, in which RA cases identified using the 2010 criteria were then subjected to expert opinion, found that the sensitivity rate of the criteria was 80% and the specificity rate was just 60%. So a declaration that someone has RA, based on the criteria, would be wrong 1 in 5 times. And a declaration that someone does not have RA would be wrong 2 in 5 times, he said.2
"I do not think that you have to completely base your decision on those criteria," Dr. van Vollenhoven said. "You should use clinical judgment."
Importance of Imaging
A study last year found that using MRI along with the 2010 criteria improves the diagnostic probability of early RA, he noted.
"I think imaging is going to become more and more important as an ancillary diagnostic tool," he said.
Studies out of his center have found that musculoskeletal ultrasound can improve diagnostic certainty and found that a 12-biomarker panel, known as the MBDA, can help predict which patients will respond better to biologic therapy and which will respond better to non-biologic DMARD therapy.3,4,5
In the end, though, he said, "No set of criteria and no imaging modality and no biomarkers are ever going to be able to replace a clinical judgment by an experienced clinician."