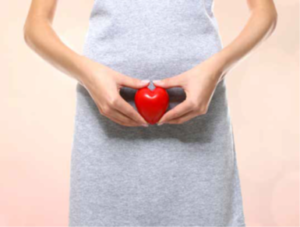 On Sept. 14, in recognition of the 6th annual Rheumatic Disease Awareness Month, the ACR's Simple Tasks campaign hosted Rheum4You: Reproductive Health & Rheumatic Disease, an informational webinar on reproductive health, pregnancy and parenting for patients with rheumatic disease and the medical professionals who care for them.
Six experts came together to address these topics. And if one theme stood out during the event, it was: plan.
ADVERTISEMENT
SCROLL TO CONTINUE
"Most women with rheumatic diseases can have successful pregnancies, and most people with rheumatic diseases can have children, if desired," said Lisa Sammaritano, MD, professor of clinical medicine at Weill Cornell Medicine, attending physician at the Hospital for Special Surgery, New York, and director of the Rheumatology Reproductive Health Program at the Barbara Volcker Center for Women and Rheumatic Diseases. But, she emphasized, for patients with rheumatic diseases who want to have a family, rheumatologists and rheumatology professionals really do need to work with them on family planning.
Dr. Sammaritano was joined on the webinar by Arthur Kavanaugh, MD, professor of medicine at the University of California, San Diego; Megan Clowse, MD, MPH, associate professor of medicine in the Division of Rheumatology and Immunology at Duke University Medical Center, Durham, N.C., and director of the Duke Autoimmunity in Pregnancy Clinic; Mariah Leach, founder of the patient advocacy group Mamas Facing Forward, Denver; and Rebecca Gillett, an occupational therapist, director of content strategy and planning for the Arthritis Foundation, Atlanta, and host of the "Live Yes! with Arthritis" podcast. Both Ms. Leach and Ms. Gillett also happen to live with rheumatoid arthritis themselves.
ADVERTISEMENT
SCROLL TO CONTINUE
Event host Cheryl Crow, MOT, OTR/L, occupational therapist, rheumatology patient, podcast host and founder of the multi-media platform, Arthritis Life, Kirkland, Wash., began the event by saying, "You [may] feel alone at times in your journey … Your rheumatology team is there to support you, and for many people, [to ensure you have] as safe and healthy a pregnancy, and successful a pregnancy, as possible."
Here is what the speakers covered, and the advice they shared. The evening was organized into three segments: family planning, pregnancy and parenting.
Contraception, Disease Control & Medications
"Our goal in thinking about family planning is to plan for well-controlled disease on pregnancy-compatible medication, with a pre-pregnancy evaluation to identify risks and make recommendations about monitoring and therapy," said Dr. Sammaritano. "Family planning, in general, usually requires contraception and the safe use of some of our rheumatology medications."