J. Michelle Kahlenberg Receives Presidential Early Career Award for Scientists & Engineers (PECASE)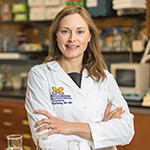 A physician scientist and associate professor of internal medicine in the Division of Rheumatology at the University of Michigan in Ann Arbor, J. Michelle Kahlenberg, MD, PhD, is a 2019 recipient of the prestigious PECASE award. Dr. Kahlenberg, who also holds the Giles G. Bole MD and Dorothy Mulkey MD Research Professorship in Rheumatology, focuses much of her laboratory investigations on lupus skin disease and the role of interferon signaling in its development. She is also known to The Rheumatologist readers for the organic farm she owns and manages with her husband (Rheum After 5, September 2015).
You Might Also Like
Explore This Issue
December 2019
Also By This Author
Dr. Kahlenberg's interest in lupus was sparked during her fellowship at the University of Michigan, working with Mariana J. Kaplan, MD, then a professor of rheumatology at the University of Michigan and now the chief of Systemic Autoimmunity Branch at the National Institute of Arthritis and Musculoskeletal and Skin Diseases. "Once I started doing research in Dr. Kaplan's lab, I realized there were just so many open-ended questions regarding the mechanisms involved in our patients' diseases," she says. "The complexity of lupus is infamous, and it's always a challenge."
ADVERTISEMENT
SCROLL TO CONTINUE
In clinic, Dr. Kahlenberg treats complicated cases, including those with refractory skin disease. With funding from the A. Alfred Taubman Medical Research Institute, Dr. Kahlenberg and her team have been obtaining skin samples from clinic patients and have set up an immunophenotyped longitudinal cohort. With a nod to her patients' generosity in this endeavor, she notes that obtaining skin cells via biopsy has allowed her team to do comparative studies of skin cell populations, which may supply more accurate information about cutaneous inflammatory mechanisms than do blood samples.
The cutaneous lupus samples have also provided a rich source of data for collaborative studies with Johann E. Gudjonsson, MD, PhD, the Arthur C. Curtis Professor of Skin Molecular Immunology at the University. Results of their recent collaborative work using these data to understand mechanisms for female predisposition to autoimmunity have been published in Nature Immunology.
ADVERTISEMENT
SCROLL TO CONTINUE
Nominations for the PECASE awards come from NIH, and this award extends Dr. Kahlenberg's R01 grant for an additional year.
Lupus Foundation of America Awards 6 Research Fellowship Grants
The Gina M. Finzi Memorial Student Summer Fellowship Program was created to honor the late daughter of former Lupus Foundation of America president Sergio Finzi, PhD. The goal of the fellowship program is to encourage research that can potentially contribute to new therapies, prevention strategies and educational interventions to better understand, detect and treat people with lupus. This summer, six awardees joined the nearly 200 young researchers who've received the award since it was established in 1984.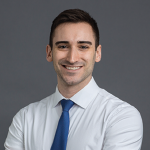 Having spent two years between college and medical school studying lupus at the NIH, Philip Carlucci, a second-year student at the New York University School of Medicine, became interested in nephritis, a major cause of co-morbidities in lupus. His study, "The Natural Killer Cell Ligand Polymorphism HLA-C Asn80Lys and Lupus Nephritis," is exploring whether the mutation in the HLA-C molecule renders it more likely to bind with and shut down the kidneys' natural killer cells, leading to increased inflammation.
ADVERTISEMENT
SCROLL TO CONTINUE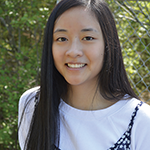 Lin Chen, currently a fourth-year Boston University undergraduate student at Brigham and Women's Hospital, participated in the Lupus Foundation of America's Walk to End Lupus Now event in Boston Commons last year to support a friend with lupus, adding to her established interest in renal research. Her study, "Ptprz: Impact on Tubules and Macrophage Mediated Lupus," working with a mouse model, targets a specific receptor to determine whether its interaction with renal cells promotes inflammation. The hope is that this could lead to a potential therapeutic to reduce inflammation in the kidney caused by lupus nephritis.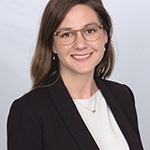 Erica Crosley, a fourth-year student at Emory School of Medicine, is involved in a mixed-methods study to assess illness perception and self-management knowledge of Spanish-speaking lupus patients. For her study, "Understanding Latino Lupus Patients' Education Needs via Mixed-Methods Analysis of the Spanish-Speaking Facebook Page, Hablemos de Lupus (Let's Talk about Lupus)," Ms. Crosley is collecting online survey data gathered through that Facebook page and performing qualitative analysis of page users' comments posted under specific educational videos. She hopes this will yield information regarding how to best educate and support lupus patients from North, South and Central America.
Hablemos de Lupus receives financial support from GlaxoSmithKline LLC and is a joint venture between Emory University Division of Rheumatology, Latin American rheumatologists from the GLADEL group, lupus patient organizers from Latin America, PANLAR and ILAR.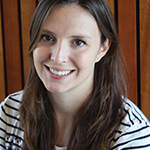 Using a mouse model to locally deliver T cells into the brains of pre-diseased mice, Erica Moore, a fourth-year medical scientist training program student at the Albert Einstein School of Medicine, is investigating a possible link between T cells and neuropsychiatric symptoms in lupus. Such symptoms as depression and anxiety, common in lupus patients, can be poorly defined. Her study, "The Pathogenic Role of T Cells in Neuropsychiatric Systemic Lupus Erythematosus," she hopes, may help to pinpoint whether choroid plexus infiltrating T cells contribute to these neuropsychiatric symptoms.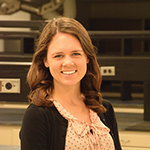 Kathryn Wierenga, a fourth-year PhD student in biochemistry and molecular biology at Michigan State University, is building on a published report from the National Institute for Environment Health Sciences that showed an increased risk of developing lupus after exposure to crystalline silica. With her study, "Unraveling How Omega-3 Fatty Acids Suppress Lupus Flaring," she hopes to further understand the effects of silica exposure on alveolar macrophages in the lung. In her cell culture model, she is testing how omega-3 fatty acids may prevent immune cells from becoming activated by exposure to silica.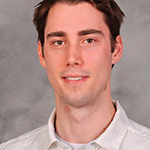 Thomas Winans, a fourth-year doctoral candidate at SUNY Upstate Medical University, has been delving into the neuropsychiatric dysregulation in lupus, which he believes has been under-studied. His study, "The Effects of Rab4A Q72L Knock-in Mutation on Interferons I/II Receptors, Behavior and Brain Metabolome in a Mouse Model," has utilized this new knock-in mouse model to explore how the mutation might affect brain function. The observed increase of interferon-γ and differences in activity levels in knock-in mice could lead to a targeted intervention such as small molecule inhibitors of Rab4, the mutated gene, or interfering γ blocking antibodies.