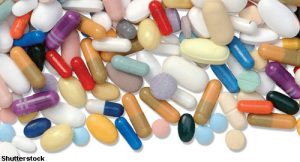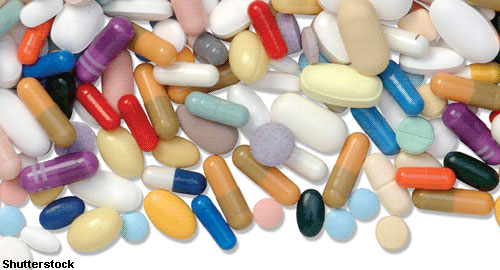 On March 28, the U.S. Food and Drug Administration (FDA) approved certolizumab pegol (Cimzia) for a new indication: the treatment of adults with active non-radiographic axial spondyloarthritis (SpA) with objective signs of inflammation.1 This approval makes certolizumab pegol the first and only FDA-approved drug for this disease.2 The treatment is already FDA approved for treating ankylosing spondylitis (AS), rheumatoid arthritis, psoriatic arthritis, plaque psoriasis and Crohn's disease.
Also By This Author
The recommended certolizumab pegol dose in adults with non-radiographic axial SpA is 400 mg, initially given as two subcutaneous injections of 200 mg, and at Weeks 2 and 4. These initial doses should be followed by 200 mg given every two weeks or 400 mg given every four weeks.
ADVERTISEMENT
SCROLL TO CONTINUE
Background
The approval was based on data from a phase 3, double-blind, placebo-controlled, 52-week study known as C-AXSPAND. C-AXSPAND included adult patients with active axial SpA but without x-ray evidence of AS.2
To participate, patients needed to have objective evidence of inflammatory disease, defined as sacroiliitis on MRI and/or elevated C-reactive protein levels. Patients also had to have had an inadequate response to, have a contraindication to, or be intolerant to at least two non-steroidal anti-inflammatory drugs (NSAIDs). Inadequate response to an NSAID was defined as a lack of response after at least 14 days of continuous NSAID therapy at the highest tolerated dose. Patients in both the treatment and placebo groups remained on their background therapies, which included NSAIDs, corticosteroids, analgesics and/or slow-acting anti-rheumatic drugs.
ADVERTISEMENT
SCROLL TO CONTINUE
The study randomized patients (N=317) to receive certolizumab pegol or placebo. The primary endpoint was improvement of the Ankylosing Spondylitis Disease Activity Score (ASDAS-MI) at Week 52, which was met. Ankylosing Spondylitis Assessment Score (ASAS40), an important secondary endpoint, was also met at Week 12.
The ASDAS-MI score was achieved by 47% of certolizumab pegol-treated patients compared with 7% of placebo-treated patients. In the certolizumab pegol-treated patients, 48% achieved ASAS40, while only 11% of placebo-treated patients attained ASAS40. During the study, no new safety signals were identified.
---
Michele B. Kaufman, PharmD, BCGP, is a freelance medical writer based in New York City and a pharmacist at New York Presbyterian Lower Manhattan Hospital.
ADVERTISEMENT
SCROLL TO CONTINUE