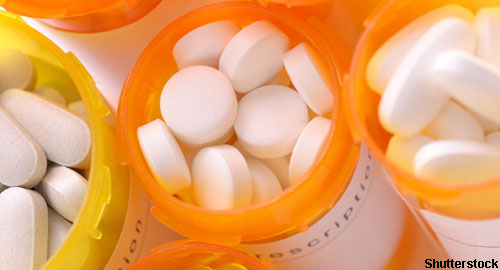 The U.S. Food and Drug Administration (FDA) has taken regulatory action on treatments for rheumatic disease. The agency approved a combination of amlodipine and celecoxib for treating osteoarthritis (OA) pain and hypertension; however, it did not approve a combination of halobetasol propionate and tazarotene lotion for plaque psoriasis.
Also by this Author
FDA Approves Combination Amlodipine & Celecoxib
On May 31, the FDA approved a combination of amlodipine and celecoxib (Consensi) for treating OA pain and hypertension.1 The combination therapy is approved for once daily use and will be available in three doses: 2.5 mg amlodipine/200 mg celecoxib, 5 mg amlodipine/200 mg celecoxib and 10 mg amlodipine/200 mg celecoxib.
The approval was based on data from a phase 3 clinical trial, which demonstrated the lowering of daytime systolic blood pressure by a minimum of 50% in amlodipine/celecoxib-treated patients compared with amlodipine-treated patients. This primary endpoint was statistically significant (P=0.001).
Additional positive study results from a randomized double-blind, placebo-controlled, phase 3/4 renal function trial were submitted by the manufacturer to the FDA. This trial showed amlodipine/celecoxib treatment leading to a statistically significant serum creatinine reduction from baseline (P=0.0005). Treated patients showed improved renal function. Neither amlodipine besylate monotherapy nor placebo lowered serum creatinine to a statistically significant level. Additionally, the data from this study validated the primary efficacy endpoint achieved in the phase 3 trial noted above.