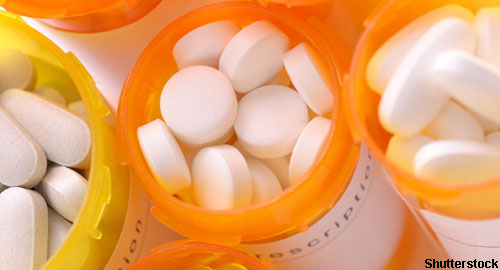 The U.S. Food and Drug Administration (FDA) has taken regulatory action on treatments for rheumatic disease. The agency approved a combination of amlodipine and celecoxib for treating osteoarthritis (OA) pain and hypertension; however, it did not approve a combination of halobetasol propionate and tazarotene lotion for plaque psoriasis.
Also by this Author
FDA Approves Combination Amlodipine & Celecoxib
On May 31, the FDA approved a combination of amlodipine and celecoxib (Consensi) for treating OA pain and hypertension.1 The combination therapy is approved for once daily use and will be available in three doses: 2.5 mg amlodipine/200 mg celecoxib, 5 mg amlodipine/200 mg celecoxib and 10 mg amlodipine/200 mg celecoxib.
The approval was based on data from a phase 3 clinical trial, which demonstrated the lowering of daytime systolic blood pressure by a minimum of 50% in amlodipine/celecoxib-treated patients compared with amlodipine-treated patients. This primary endpoint was statistically significant (P=0.001).
Additional positive study results from a randomized double-blind, placebo-controlled, phase 3/4 renal function trial were submitted by the manufacturer to the FDA. This trial showed amlodipine/celecoxib treatment leading to a statistically significant serum creatinine reduction from baseline (P=0.0005). Treated patients showed improved renal function. Neither amlodipine besylate monotherapy nor placebo lowered serum creatinine to a statistically significant level. Additionally, the data from this study validated the primary efficacy endpoint achieved in the phase 3 trial noted above.
Halobetasol Propionate & Tazarotene Lotion Not Approved
In June, Valeant Pharmaceuticals received a complete response letter from the FDA regarding its new drug application for Duobrii lotion, a combination of halobetasol propionate and tazarotene intended to treat plaque psoriasis.2 The letter did not specify any clinical efficacy or safety issues with the product, but did pose questions regarding pharmacokinetic data.
Duobrii (IDP-118) was submitted for FDA approval in 2017, with the FDA accepting the filing in November.3 Phase 3 data from January 2017 showed significantly higher rates of treatment success with Duobrii, partially defined as obtaining a clear to almost clear skin score, when compared with placebo. The study was in adults with moderate to severe psoriasis who received eight weeks of treatment and four weeks of follow-up.
The manufacturer has requested a meeting with the FDA to answer any remaining questions.
---
Michele B. Kaufman, PharmD, BCGP, is a freelance medical writer based in New York City and a pharmacist at New York Presbyterian Lower Manhattan Hospital.
References
Kitov Pharmaceuticals Ltd. U.S. Food and Drug Administration (FDA) has approved Consensi (amlodipine and celecoxib) oral tablets for marketing. 2018 May 31.
Valeant Pharmaceuticals Inc. FDA issues complete response letter for Duobrit (halobetasol propionate and tazarotene) lotion. 2018 Jun 18.
Barber J. FDA rejects approval of Valeant's Duobrii for plaque psoriasis over pharmacokinetic data. FirstWord Pharma. 2018 Jun 18.