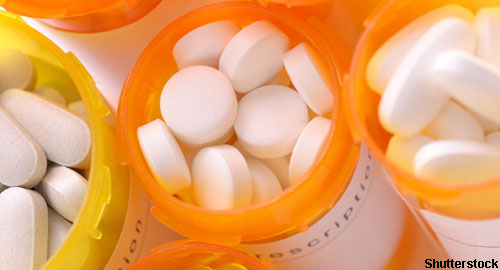 On Aug. 21, the U.S. Food and Drug Administration (FDA) announced the approval of Duzallo (lesinurad and allopurinol) for hyperuricemia associated with gout in patients who have not achieved target serum uric acid (sUA) levels with allopurinol monotherapy.1 Gout is a highly symptomatic and painful form of inflammatory arthritis caused by hyperuricemia or elevated sUA levels in the blood, which can lead to painful flares and potentially serious long-term health consequences.
The FDA approval was based on the clinical program supporting lesinurad's new drug application and a pharmacokinetic study that evaluated the bioequivalence of the fixed-dose combination of lesinurad + allopurinol compared with co-administration of separate lesinurad and allopurinol tablets. The safety and efficacy were shown in two Phase 3 clinical trials, CLEAR 1 and CLEAR 2. In clinical trials of adult gout patients who failed to achieve target sUA levels on allopurinol monotherapy, the combination therapy nearly doubled the number of patients who achieved an sUA level of <6 mg/dL at Month 6. Patients also reduced their mean sUA level to <6 mg/dL by Month 1 and maintained the level below 6 mg/dL through Month 12. Headache, influenza, increased serum creatinine and acid reflux were the most common adverse reactions in clinical trials.
Duzallo has a boxed warning regarding the risk of acute renal failure. It is contraindicated for patients with the following conditions: severe renal impairment (estimated creatinine clearance <30 mL/min), end-stage renal disease, tumor lysis syndrome, Lesch-Nyhan syndrome and a hypersensitivity to allopurinol, including individuals with a previous allopurinol-induced skin rash. It's also contraindicated for kidney transplant and dialysis patients.
This once-daily, oral treatment is available in two strengths: 200 mg lesinurad + 300 mg allopurinol and 200 mg lesinurad + 200 mg allopurinol. This dual-mechanism treatment lowers sUA levels by reducing the production of uric acid and increasing the renal excretion of uric acid by selectively inhibiting the URAT1, addressing both the underlying causes of hyperuricemia.
Duzallo should be taken in the morning with food and water. While taking the treatment, patients should stay hydrated, consuming approximately 2 L of liquid a day.
---
Michele B. Kaufman, PharmD, BCGP, is a freelance medical writer based in New York City and a pharmacist at New York Presbyterian Lower Manhattan Hospital.
Reference
Ironwood Pharmaceuticals Inc. News release: Ironwood Pharmaceuticals announces FDA approval of Duzallo (lesinurad and allopurinol) for the treatment of hyperuricemia in patients with uncontrolled gout. 2017 Aug 21.