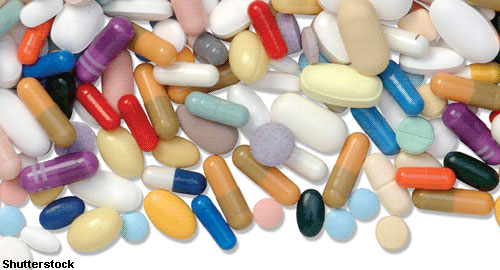 FDA Committee Approves Tofacitinib for PsA
On Aug. 3, the Arthritis Advisory Committee of the U.S. Food and Drug Administration (FDA) voted 10–1 to recommend the approval of the proposed dose of tofacitinib for treating adults with active psoriatic arthritis (PsA). Supplemental new drug applications for 5 mg tofacitinib taken twice daily and extended release 11 mg tofacitinib taken once daily are pending for this indication.1,2
The FDA final decision on whether to approve tofacitinib for PsA is anticipated by December 2017.
Bimekizumab Investigational for Psoriasis
Bimekizumab is a monoclonal antibody designed to potently and selectively neutralize both interleukin (IL)-17A and IL-17F cytokines. In the Phase 2b BE ABLE study, the safety, efficacy, pharmacokinetics and pharmacodynamics of bimekizumab were compared with placebo in adult patients with moderate to severe chronic plaque psoriasis.3
The study met the primary objective of establishing dose response for bimekizumab and demonstrated significant efficacy compared with placebo. At Week 12, 79% of bimekizumab-treated patients achieved at least 90% skin clearance in the Psoriasis Area and Severity Index (PASI90). A secondary efficacy objective was complete skin clearance at Week 12 as measured by PASI100. Up to 60% of bimekizumab-treated patients achieved this endpoint.
The safety profile of bimekizumab showed no new safety signals. The most common adverse events observed were nasopharyngitis and upper-respiratory tract infection. Phase 3 studies are currently planned.
---
Michele B. Kaufman, PharmD, BCGP, is a freelance medical writer based in New York City and a pharmacist at New York Presbyterian Lower Manhattan Hospital.
References
Pfizer Inc. News release: FDA advisory committee votes in favor of Xelljanz (tofacitinib citrate) for the treatment of active psoriatic arthritis. 2017 Aug 3.
Walsh N. FDA panel says yes to tofacitinib for PsA—clear efficacy for symptoms, but radiographic progression benefit remains unclear. Medpage Today. 2017 Aug 3.