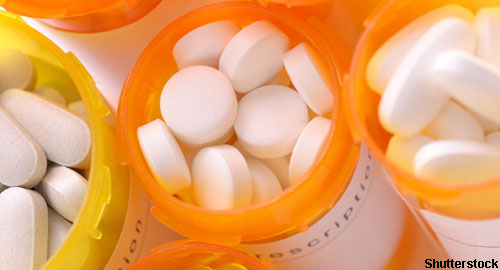 On Aug. 29, the U.S. Food and Drugs Administration (FDA) issued a safety warning about a rare, but serious, infection in patients treated with sodium-glucose cotransporter-2 (SGLT2) inhibitors. The warning is for necrotizing fasciitis (gangrene) of the perineum on and around the genitals, also referred to as Fournier's gangrene. This infection is being added to the warning section of the prescribing information for all SGLT2 inhibitors. It is also being added to the patient Medication Guide.
Also By This Author
SGLT2 inhibitors are used along with diet and exercise to lower blood sugar in adults with type 2 diabetes. SGLT2 inhibitors reduce glucose reabsorption and increase urinary glucose excretion. Originally approved by the FDA in 2013, drugs in this class include canagliflozin, dapagliflozin, empagliflozin and ertugliflozin. In addition to lowering blood glucose, empagliflozin is FDA approved to lower the risk of death from heart attack and stroke in adult type 2 diabetics with heart disease.
ADVERTISEMENT
SCROLL TO CONTINUE
Incidents of Infection
From March 2013 to May 2018, 12 cases of Fournier's gangrene were identified in patients taking an SGLT2 inhibitor. This number includes only reports submitted to the FDA and found in the medical literature. In 2017, approximately 1.7 million patients received an SGLT2 inhibitor in the U.S. Although most cases of Fournier's gangrene have previously been reported in men, the 12 cases noted here occurred in seven men and five women.
Fournier's gangrene occurred within several months of starting an SGLT2 inhibitor. In most cases, the drug was stopped. All 12 patients were hospitalized, requiring surgery. Some patients required multiple disfiguring surgeries, some experienced complications, and one patient died. Only six cases of Fournier's gangrene (all men) have been identified in a review of other anti-diabetic drug classes over a period of more than 30 years.
ADVERTISEMENT
SCROLL TO CONTINUE
Patients should seek immediate medical attention if they experience any symptoms of genital tenderness, redness or swelling in the area from the genitals back to the rectum. Patients should also seek immediate medical attention if they have a fever above 100.4°F or a general feeling of not being well. Symptoms can rapidly worsen, so it's important to seek medical treatment immediately.
Healthcare professionals should assess patients for Fournier's gangrene if they present with the above-noted symptoms. If necrotizing fasciitis is suspected, broad-spectrum antibiotics should be started immediately, and surgical debridement should be performed, if necessary. The SGLT2 inhibitor should be discontinued, and the patient's blood glucose levels should be closely monitored and treated.