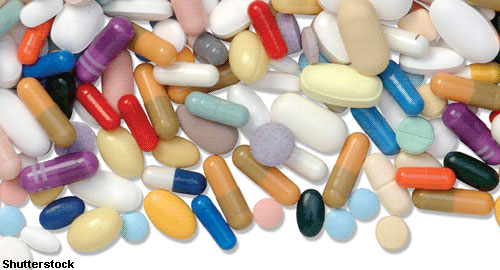 The U.S. Food and Drug Administration (FDA) is working with the manufacturers of loperamide to limit the number of doses in each package.1 This action results from the FDA continuing to receive reports of serious arrhythmias and deaths from patients who have taken much more than the recommended dose of loperamide. For the most part, these individuals are intentionally misusing or abusing the treatment, despite previous FDA actions. In 2016, the FDA issued a drug safety communication about this safety concern. The agency also added warnings about serious heart problems to the drug label of prescription loperamide and the drug facts labels of over-the-counter (OTC) loperamide products.2
Significantly exceeding the maximum recommended doses of loperamide, either intentionally or unintentionally, can cause serious adverse cardiac events, including QT interval prolongation, Torsades de Pointes or other ventricular arrhythmias, syncope and cardiac arrest. During loperamide misuse or abuse, other drugs are often taken in an attempt to increase loperamide absorption and blood-brain barrier penetration, inhibit loperamide metabolism and enhance loperamide's euphoric effects. Some individuals have taken high loperamide doses to treat opioid withdrawal.
ADVERTISEMENT
SCROLL TO CONTINUE
If loperamide toxicity is suspected, loperamide should be immediately discontinued, and patients should be appropriately managed. In cases of abnormal heart rhythms for which the use of antiarrhythmic drugs is ineffective, electrical pacing or cardioversion may be required. Patients should be counseled to take loperamide only as prescribed or according to the OTC Drug Facts label. Patients should be advised that drug interactions with commonly used medications can increase the risk of serious cardiac events.
Generally, loperamide is a safe drug when used as directed and in recommended doses. The FDA will continue to monitor and evaluate this safety issue and will provide updates when more information is available.
ADVERTISEMENT
SCROLL TO CONTINUE