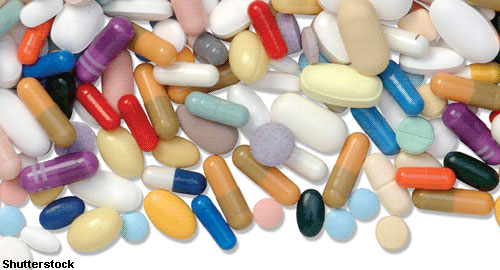 FDA Requests Removal of Oxymorphone Hydrochloride
The U.S. Food and Drug Administration (FDA) requested that Endo Pharmaceuticals remove oxymorphone hydrochloride (Opana ER) from the U.S. market.1 The agency has concerns that the risks presented do not outweigh its benefits. This is the first time the FDA has taken steps to remove an opioid from sale due to public health consequences related to abuse. This decision was based on the review of all available post-marketing data, which demonstrated a significant shift in how Opana ER is abused, evolving from nasal to injection, after the product's reformulation. Also in March 2017 at a meeting of the FDA Drug Safety Risk Management and Anesthetic and Analgesic Drug Products Advisory Committees, a group of independent experts had voted 18–8 that the benefits of reformulated Opana ER no longer outweigh its risks.1,2,3
The FDA requested that the company voluntarily remove the reformulated Opana ER from the market. Should the company choose not to remove the product, the FDA will take steps to formally require the treatment's removal by withdrawing approval. In the interim, the FDA is making healthcare professionals and others aware of the serious risks associated with Opana ER abuse. Endo is reviewing the request and evaluating its full range of options to determine its next steps.
The FDA continues to examine the risk-benefit profiles of all approved opioid analgesics.
Abatacept Prefilled Syringes Now Available
On June 8, the FDA announced the availability of a new subcutaneous abatacept (Orencia) dosing option for patients at least two years old with moderate to severe active polyarticular juvenile idiopathic arthritis (JIA).4 Now available in a prefilled syringe, this new dosage form offers patients, caregivers, physicians and other healthcare providers the ability to administer abatacept at home.
The safety experience and immunogenicity for subcutaneously administered abatacept in Study JIA-2 were consistent with the intravenous Study JIA-1, with no reported cases of hypersensitivity reactions. The incidence of local injection-site reactions was 4.4%.
---
Michele B. Kaufman, PharmD, BCGP, is a freelance medical writer based in New York City and a pharmacist at New York Presbyterian Lower Manhattan Hospital.
References