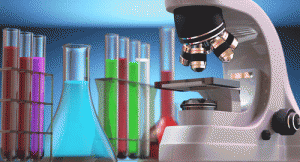 One challenge when diagnosing and treating disease is variability in presentation. This factor is especially challenging for patients with systemic lupus erythematosus (SLE) who have contributing pathological factors, including genetic diversity and epigenetic changes related to immunological memory. Sean J. Bradley, PhD, a research fellow at Harvard Medical School in Boston, and colleagues addressed this problem by performing high-coverage transcriptomics of purified T cells. They published the results of their gene expression study online Nov. 6 in PLOS ONE.1 Specifically, they sequenced mRNA from peripheral T cells from two men and 12 women with SLE. Because theirs was a pan-T cell view, it was unable to identify the specific alterations in T cell type frequency often seen in patients with SLE. Instead, their data integrated information across all T cell subsets.
You Might Also Like
Also By This Author
The researchers found a consistent alteration in the transcripts of hundreds of genes from T cells of patients with SLE. Many of these had been previously identified, such as the interferon signature genes, OAS2, ISG15, UBE2L6, IFI35, IFI44 and STAT1. However, the investigators also identified an enhancement of novel transcripts in T cells. These included genes associated with B cells, such as CD38 and MZB1. The investigators performed a DAVID (the Database for Annotation, Visualization and Integrated Discovery) analysis on the enhanced genes and found many of the identified genes were related to mitochondria, nucleotide metabolism and DNA replication. Although over expression was most common, they found a few genes had reduced mRNA expression. The genes with reduced expression included those associated with signaling, splicing and transcriptional activity.
ADVERTISEMENT
SCROLL TO CONTINUE
The investigators also found gene signatures associated with the presence of double-stranded DNA (dsDNA) antibodies, low complement levels and nephritis. In fact, using T cell gene expression, the researchers were able to identify several variable patient subtypes: minimal expression phenotype, male type, severe type with induction of genes related to membrane protein production, and severe type without induction of genes related to membrane protein production. In particular, patients who had increased dsDNA antibodies (titer >1.4) also had increased expression of 579 genes at a significance level of P>0.05 and 44 genes at a significance level of P>0.01. A similar number of differences were detected in samples from patients with low levels of complement (C3<0 mg/dL and C4<12 mg/dL). Patients with nephritis, however, had fewer genes with altered expression.
"Although we detected mRNAs marking the presence of major clinical signs of SLE, the fold changes were less than expected, and the genes involved did not suggest a clear picture of the relationship between T cell expression and cause of the symptoms. This could be due to the small size of our cohort and the fact that multiple overlapping symptoms were present in several patients," write the authors.