In the early 1900s, the treatment for rheumatic and musculoskeletal disease (RMD) was primarily targeted at symptomatic relief and included analgesics, physical therapy, splinting and bed rest. With the discovery of methotrexate and its impact on rheumatoid arthritis (RA) management, a much-needed evolution of medications targeting disease activity began.
Over the past 30 years, several med­ications have been added to the armamentarium for rheumatic diseases, starting with medications now considered disease-modifying anti-rheumatic drugs (e.g., sulfasalazine, hydroxychloroquine, methotrexate). With the late 1990s came biologic therapies, including monoclonal antibodies and genetically engineered proteins that target cytokines and cell surface molecules.1
ADVERTISEMENT
SCROLL TO CONTINUE
This pharmacologic evolution has greatly improved the lives of those with RMD; however, work disability, fatigue and the need for psychosocial support remain concerns. Team-based interventions, including non-pharmacologic, have also emerged as priorities for both patients and provider teams.
Patient and provider opinions differ regarding treatment priorities.2,3 Physicians excel at tracking the number of swollen joints, pain level, labs and global measures, but patients would also like their fatigue, stiffness, self-management, participation, sleep, emotional distress and daily functioning addressed. This is much more than a rheumatologist can address in an office appointment, especially in areas of the country with limited access to specialists.
ADVERTISEMENT
SCROLL TO CONTINUE
Enter the healthcare extender.
A holistic approach to caring for patients with RMD goes beyond the medications that help prevent disease progression and damage. It requires a team of practitioners, each with their own expertise, to contribute to an individual's quality of life.
To help meet the needs of the patient population with RMD, rheumatologists can look to advanced practice providers (APPs), including physical therapists (PTs), occupational therapists (OTs) and pharmacists. Other APPs that rheumatology practices should consider to meet varying patient needs are physician assistants (PAs), nurse practitioners (NPs), dietitians and social workers. Developing relationships with these practitioners early in their disease process can help patients preserve function, reduce pain and increase their ability to participate in activities of daily living.4
ADVERTISEMENT
SCROLL TO CONTINUE
PTs
PTs can do much more than help patients with a hot joint to improve function. They can develop individualized physical activity plans for patients and suggest changes patients can make to adapt to the cyclical nature of their disease.
Doctorally prepared PTs are at the forefront of prevention and wellness for those with neuromusculoskeletal conditions and are starting to make inroads into primary healthcare.5 They are important patient advocates in developing accommodation plans in line with the Americans with Disabilities Act. They are experts in non-pharmacological pain management, particularly as it affects mobility, activity, fatigue and sleep.
If PT is the heart of rehabilitation, OT is the soul.
Leisure activities, particularly those involving mobility and physical activity, are relinquished by patients as their disease process takes hold.6 This loss contributes to an overall decrease in quality of life, and can be addressed by PTs. As movement experts, PTs help patients find ways to participate in activities and capture some semblance of their predisease lifestyle.
As PTs move into primary care for neuromusculoskeletal conditions, the importance of an annual PT checkup for some patient populations, such as those with rheumatic disease, becomes clear.7,8
OTs
Patients benefit the most when referred to an OT for early intervention. OTs support patients with learning strategies to preserve engagement in valued occupations. As the name suggests, OTs can dive into patients' lives and walk beside them as they figure out how to adapt their occupations or life roles and activities to accommodate their new diagnosis and/or changes in symptoms or disease processes.
Activities and roles OTs can assist with include work and school, household management, leisure activity, parenthood, social roles and civic responsibilities.9 Interventions include, but are not limited to, energy conservation; management of fatigue, cognitive deficits and psycho­social health; activity and environmental modifications; and orthoses to protect painful or unstable joints, especially in the hands.
OTs work closely with PTs, as each focus complements, but does not repeat, the work of the other. If PT is the heart of rehabilitation, OT is the soul.
A Pharmacist Assist
Embedding a clinical pharmacist within the rheumatology clinic can have a positive impact on patient care. Pharmacists in this role typically complete one or two years of post-graduate residency training after completing a Doctor of Pharmacy degree program.
Clinical pharmacists can counsel patients on new medications and have extensive discussions on risks vs. benefits. This frees up the rheumatologist's time to focus on diagnosis, disease progression and prognosis.
Pharmacist appointments are typically completed after the initial discussion with the rheumatologist, allowing for an extended conversation focused on appropriate prescreening, medication management, infection risk prevention through vaccine, etc.
Clinical pharmacists can practice under a collaborative practice agreement with physicians that authorizes them to order and titrate medications, order laboratory testing and co-manage patients' chronic diseases. For example, a newly diagnosed patient with RA starting on methotrexate may have monthly follow-up appointments with the clinical pharmacist, who can assess medication safety and make titrations as needed for efficacy and side-effect management. This collaboration can reduce physician burden, providing an opportunity for the rheumatologist to see additional patients, and improve patient access and quality of care. Clinical pharmacists can serve as medication experts, providing education and assistance with complex medication questions, conducting literature reviews and assisting with barriers to medication access.
In Sum
Since the 1990s, the pool of healthcare providers serving as APPs has evolved beyond the traditional model of NPs and PAs to include PTs, OTs, pharmacists and other healthcare providers, such as social workers and dietitians. Patient-centered holistic care for complex diseases takes a village. Early intervention and consultation with the entire care team can significantly impact the RMD management process, improving the patient's quality of life and the rheumatologist's practice.
---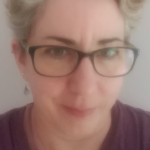 Kimberly Steinbarger, PT, MHS, DHSc, is a physical therapist, an individual with rheumatoid arthritis and the director of clinical education for the School of Physical Therapy, Husson University, Bangor, Maine.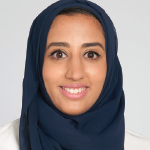 Saba Mohiuddin, PharmD, BCACP, is the rheumatology clinical pharmacy specialist at Cleveland Clinic, Department of Rheumatic and Immunologic Disease, Ohio.
References