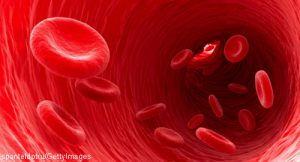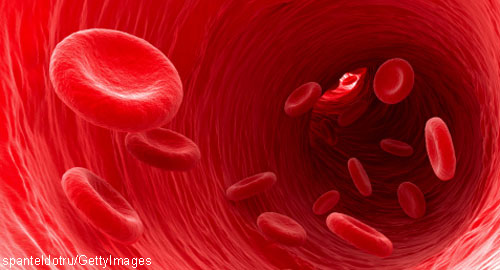 Rheumatologists typically treat patients with anti-neutrophil cytoplasmic antibody (ANCA) associated vasculitis with an induction dose of glucocorticoids (i.e., 1 mg/kg daily of prednisone) and rituximab.
However, a recent clinical trial evaluated the benefits of reduced glucocorticoid dosing during remission induction for patients with ANCA-associated vasculitis. Shunsuke Furuta, MD, PhD, of Chiba University Hospital, Japan, and colleagues examined patients with newly diagnosed ANCA-associated vasculitis without severe glomerulonephritis or alveolar hemorrhage to determine if induction of disease remission could be achieved at six months with a reduced dose (0.5 mg/kg/day) of prednisolone. They found a regimen of reduced-dose glucocorticoids plus rituximab was noninferior to a regimen of high-dose (1 mg/kg/day) glucocorticoids plus rituximab and published the results on June 1 in JAMA.1
ADVERTISEMENT
SCROLL TO CONTINUE
Other studies have also assessed whether patients with ANCA-associated vasculitis can be effectively treated with lower glucocorticoid doses than are commonly used. Examples:
The ADVOCATE clinical trial evaluated the efficacy of avocapan, a C5a receptor inhibitor, for its ability to induce remission as defined by a Birmingham Vasculitis Activity Score of 0 and no receipt of glucocorticoids for four weeks before week 26, and sustained remission, defined as remission at week 26 and at week 52 and no receipt of glucocorticoids for four weeks before week 52. That trial found avocapan was noninferior at week 26 to high-dose prednisone (cyclophosphamide given intravenously at a dose of 15 mg per kilogram of body weight up to 1.2 g on day 1 and at weeks 2, 4, 7, 10 and 13 or cyclophosphamide orally at a dose of 2 mg per kilogram up to 200 mg per day for 14 weeks) in inducing remission and superior to high-dose prednisone at week 52 in sustaining remission.2
RITAZAREM evaluated patients with relapsing ANCA-associated vasculitis and found that, when combined with rituximab, a reduced-dose prednisone regimen, with a starting dose of 0.5/mg/kg/day, had a similar remission rate as a high-dose regimen of 1 mg/kg/day;3 and
The PEXIVAS clinical trial evaluated whether patients with the most severe ANCA-associated vasculitis had better outcomes with reduced dose or standard glucocorticoid tapering. All patients received oral prednisone or prednisolone at the same dose for the first week. At the start of the second week, the dose in the reduced-dose group was reduced by approximately 50%. The dose in the standard-dose group was tapered more gradually, starting in week 3. At six months, the cumulative dose of oral glucocorticoids in the reduced-dose group was less than 60% of that in the standard-dose group. The study revealed that reduced dose tapering was noninferior to standard tapering with respect to death or end-stage kidney disease.4
New Data Reinforce Message
"Generally speaking, when we, as physicians, deal with a serious life-threatening disease or condition, such as vasculitis, to save our patients lives—and based on our medical training—we usually believe a more aggressive approach or treatment, including using a higher dose of steroids, is the better option for our patients and will give them a higher chance for favorable outcomes," says Mehrnaz Hojjati, MD, medical director of the Vasculitis Clinic at Loma Linda University Health, California.