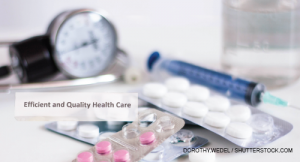 It has been about 20 years since the Institute of Medicine (now the National Academy of Medicine) published the report To Err Is Human: Building a Safer Health System, shining light on the impact of medical errors in healthcare.1 In response to that publication, the focus on quality improvement (QI) started in the inpatient setting, where the need was most acute and evident. Learning how to improve the quality of outpatient care, with its long timelines and multiple points of contact, is more challenging, and has developed and been implemented more slowly.
During the same 20 years, we have witnessed an evolution in graduate medical education. In 1999 our educational efforts began to incorporate core competencies for medical education.2 Previous efforts were focused on what we now call medical knowledge and patient care competencies, but expectations have evolved to include additional competencies to prepare trainees to care for their patients, develop careers as lifelong learners and care for themselves.
Accreditation expectations have evolved in parallel. The Accreditation Council for Graduate Medical Education (ACGME) previously focused on process-based requirements for training programs, but in the new accreditation system, oversight is directed more toward learning outcomes and ensuring trainees experience broad-based development of many skill areas necessary for becoming competent practitioners.3 To that end, ACGME program requirements for rheumatology include QI education to maintain accreditation (see Table 1).
Table 1: ACGME Rheumatology Requirements Pertaining to Quality Improvement
VI.A.1. Patient Safety and Quality Improvement 
All physicians share responsibility for promoting patient safety and enhancing quality of patient care. Graduate medical education must prepare fellows to provide the highest level of clinical care with continuous focus on the safety, individual needs, and humanity of their patients. It is the right of each patient to be cared for by fellows who are appropriately supervised; possess the requisite knowledge, skills, and abilities; understand the limits of their knowledge and experience; and seek assistance as required to provide optimal patient care. Fellows must demonstrate the ability to analyze the care they provide, understand their roles within health care teams, and play an active role in system improvement processes. Graduating fellows will apply these skills to critique their future unsupervised practice and effect quality improvement measures.
VI.A.1.b).(1).(a) Fellows must receive training and experience in quality improvement processes, including an understanding of health care disparities. (Core)
VI.A.1.b).(3).(a) Fellows must have the opportunity to participate in interprofessional quality improvement activities. (Core)
With the advent of pay for performance and other national initiatives to link reimbursement to patient outcomes, programs to ensure trainees are prepared for the current and future practice environment require an in-depth understanding of the science and methodology of QI.
Why Devote Time to a QI Curriculum?
Rheumatology trainees have to master a daunting amount of knowledge and skills during a two- or three-year training program, so how can we justify devoting significant time and effort to teaching QI?
As physicians, we should always strive to improve the quality of care we deliver. Medical knowledge is changing every day. It is well known that it takes many years for medical evidence to make its way into routine clinical practice. We should want to do better, training our future partners to practice smarter and in a more evidence-based fashion to improve the health of the communities we serve.4
QI is a crucial skill for physicians' future careers; therefore, it is imperative that training programs include a focus on this skill. Teaching QI and guiding trainees to reflect on healthcare delivery systems will never be obsolete. QI is a durable skill fellows will be able to use throughout their careers.
Fellows have incomplete QI experience from medical school and residency, during which time they tend to rotate through QI projects, working only on a small portion of the QI process. Without the experience of seeing a project through from conception to completion, new residency graduates are often unprepared to lead QI projects. Rheumatology fellowship, with a small group of fellows who work closely together, is a great time to round out their QI education and experience.
Participating in a QI project gets fellows engaged in the institution's clinical practice. This involvement is empowering for fellows who are given a stake in the success of the training program's practice. Through the development of, and participation in, a QI project, fellows feel like a part of the practice, with the power to make change, and can envision measures to improve their own practice.
Working together on a QI project is good for team building. Current fellows participate in team-based learning throughout medical training, so are used to working in groups. However, becoming part of an outpatient practice team that includes a consistent cast of attending physicians, advanced practice providers, nurses, medical assistants, pharmacists and other clinical staff is a new experience for many fellows, and working together with an interprofessional group to achieve the shared goal of improved patient care helps build high-functioning teams and develops the skills needed to work in such environments moving forward.
A Longitudinal, Experiential QI Curriculum
When we decided to start a QI curriculum in early 2013 to meet ACGME RRC (Residency Review Committee) requirements, our program had never completed a clinical QI project, and no one on our rheumatology faculty had appropriate knowledge or experience to teach QI. Fortuitously, in 2013, the rheumatology program director (note: Lisa Criscione-Schreiber) was mentoring a recent geriatrics fellowship graduate who had developed a clinical QI curriculum she was eager to implement and evaluate.
This initial curriculum was a five-session, four-month-long course. Objectives were that, by the end of the course, rheuma­tology fellows would be able to: 1) develop a QI project proposal;  2) implement a QI project; and 3) collect and analyze data for said project during a plan-do-study-act (PDSA) cycle. Each session included a 20-minute didactic presentation, an hour-long participatory exercise and homework to be completed by the next session. Fellows divided into three groups, each of which worked through the process of developing and implementing a QI project (see Table 2).
Table 2: Structure of the Initial 5-Session QI Curriculum10
Session
Didactic 
Group Exercise
Homework
1
Introduction to the process of quality improvement
Form 3 groups and identify group leaders 
Selected readings from the Institute for Healthcare Improvement text book11
2
How to write an aim statement, identifying stakeholders and defining the local problem
Groups choose an area to improve and write aim statements
Textbook readings 

Literature search on chosen topic Groups write background page and define the local problem
3
The process model and QI measures
Groups work through aspects of their QI
Textbook readings 

Write an Institutional Review Board QI proposal

4
Teamwork and the model for improvement
Plan PDSA cycle 1
Textbook readings
Carry out PDSA cycle 1 
5
Making changes to a system
Together analyze data from groups' PDSA cycle 1
Based on results, plan the next PDSA cycle intervention
Complete QIKAT
The five sessions were followed by completion of the QIKAT, a validated QI education measurement to determine what the group had learned.5 This curriculum provided a solid introduction to the science of quality improvement and the opportunity to see a project from conception through completion of a single PDSA cycle. Thus, it served an educational need and is a model that can be implemented by other programs.
Looking to expand on the success of the five-session QI curriculum, in 2014, we established a programmatic objective that "by the end of training, every Duke rheumatology program graduate will have sufficient education and experience to lead QI efforts in their future practice." Meeting this goal required evolving the course project.
In 2014, we decided all fellows would focus on a single, group project; they decided to focus on contraception counseling for women taking teratogenic medications. We had one QI curriculum session monthly, and still used the five-session curriculum of didactics, group work and homework to teach QI methodology. We added four monthly sessions to conduct and analyze additional PDSA cycles.