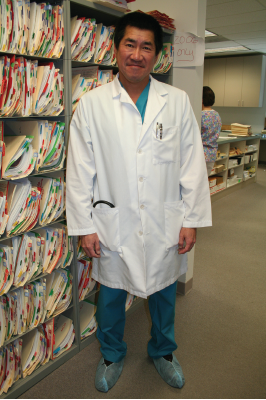 We are sad to report that Nathan Wei, MD, FACR, passed away March 27 from aggressive cancer.
ADVERTISEMENT
SCROLL TO CONTINUE
Dr. Wei was a passionate, compassionate, fiercely independent innovator, student and teacher, who carved out his own way of doing things, always in the pursuit of excellent patient care. He was unafraid to embrace cutting-edge medical services for his patients, and to seek training from the best and most authoritative people in the world to provide those services.
Dr. Wei was one of a kind that we may not see again in this era of guidelines, rigid training requirements and limitations because of medical malpractice concerns. These days, there are few who match his innovation, ingenuity and passion, all of which we should strive to teach our trainees. Nathan preferred the road less traveled, and what he valued above all else were the benefits to his patients and the professional rewards of providing them with the best care available. He would let nothing stand in the way of accomplishing those goals.
ADVERTISEMENT
SCROLL TO CONTINUE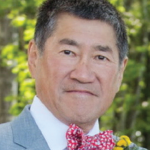 Dr. Wei did his rheumatology fellowship in the Arthritis and Rheumatism Branch at the National Institute of Arthritis and Musculoskeletal Diseases under John Decker, MD, and Paul Plotz, MD, MACR, 1978–1981. He then established a solo rheumatology practice, which—even in those days—was difficult. Difficult was Nathan's cue to get something done. He read countless books on business. He studied arthroscopy under the orthopedic surgeons who helped bring it to the U.S., and he became an adept arthroscopist. He was the only rheumatologist member of the North American Arthroscopy Association. He was one of the two rheumatologists in the world who perform the thread carpal tunnel release procedure, a new, innovative, minimally invasive, ultrasound-guided method for complete carpal tunnel release with no incision, sutures or post-op rehab necessary.1,2 His practice became extremely successful in general rheumatology, and it also offered patients a variety of skillfully done procedures.
His passion for learning was matched by his passion for teaching. He created and directed a variety of procedure courses for physicians in his office and in the cadaver lab at the Maryland Anatomy Board. He also organized a semiannual patient education day, to which he brought nationally known speakers to provide education completely for the enlightenment of his patients. These were always well attended and highly lauded by the patients.
Dr. Wei is survived by his wife and four children, who will greatly miss him, as will we, his colleagues, who admire his abilities and his dedication to education, teaching and excellence in patient care.