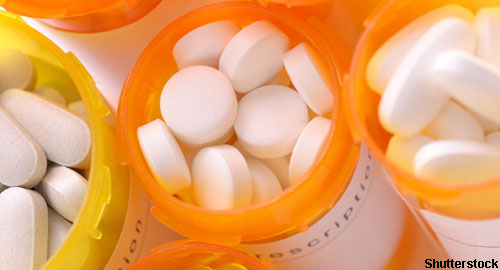 The U.S. Food and Drug Administration (FDA) recently approved infliximab-abda, a biosimilar for the treatment of multiple rheumatic diseases, as well as abaloparatide for the treatment of postmenopausal women with osteoporosis.
5th Biosimilar Receives FDA Approval
The FDA has approved a second biosimilar to Remicade (infliximab). This decision marks the fifth biosimilar treatment approval by the agency.1 Renflexis (infliximab-abda) is a 100 mg injection indicated for reducing the signs and symptoms of Crohn's disease, rheumatoid arthritis, adult ulcerative colitis, ankylosing spondylitis and psoriatic arthritis in adult and pediatric patients. The treatment is also approved for adults with plaque psoriasis. The safety and contraindications for infliximab-abda are the same as for infliximab.
Manufactured by Samsung Bioepis, infliximab-abda has been approved for marketing in 28 European Union member states, as well as Norway, Liechtenstein, Iceland, Australia and South Korea. In the U.S., Merck & Co Inc. will market and distribute infliximab-abda.
Abaloparatide Injection Approved to Treat Osteoporosis
The FDA has approved an abaloparatide (Tymlos) injection for the treatment of postmenopausal women with osteoporosis who have a high risk for fracture.2 Abaloparatide is a human parathyroid hormone-related peptide analog.3 For this treatment, appropriate patients have a history of osteoporotic fracture, have multiple risk factors for fracture or have failed with or are intolerant to other available osteoporosis therapies.
In clinical trials, abaloparatide reduced the risk of nonvertebral and vertebral fractures in postmenopausal women with osteoporosis. The treatment's approval was based the ACTIVE trial results at 18 months, as well as the first six months of the ACTIVExtend trial, which showed consistent significant and rapid reductions in the risk of vertebral and nonvertebral fractures. These reductions occurred regardless of age, postmenopausal years, presence or absence of prior vertebral or nonvertebral fracture and baseline bone mineral density. The ACTIVE trial had an 86% risk reduction in new vertebral fractures and 43% risk reduction in nonvertebral fractures compared with placebo-treated patients. During clinical trials, the most common reactions—dizziness, fatigue, headache, hypercalciuria, nausea, palpitations, upper abdominal pain and vertigo—occurred in at least 2% of patients.
The recommended dose is 80 mcg administered subcutaneously once daily. Patients should receive supplemental calcium and vitamin D if their dietary intake is inadequate. The treatment is also available as a single-use prefilled injectable pen as 3,120 mcg/1.56 mL (2,000 mcg/mL). The prefilled pen delivers 30 daily doses of 80 mcg abaloparatide—a clear, colorless solution.
Abaloparatide carries a boxed warning due to a dose-dependent increase in osteosarcoma noted in a preclinical study in rats.4 It is unknown whether abaloparatide will cause osteosarcoma in humans. Abaloparatide should not be used in patients who have an increased risk of osteosarcoma. In addition, the cumulative use of abaloparatide and parathyroid hormone analogs, such as teriparatide, for more than two years during a patient's lifetime is not recommended.