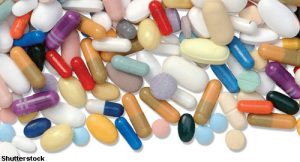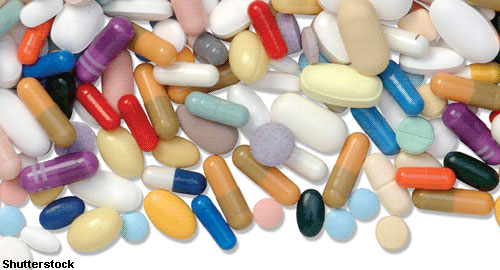 MADRID—Results from the SPRIT-H2H (NCT03151551) were presented during the 2019 European Congress of Rheumatology (EULAR), June 12–15. This study was a head-to-head, 52-week comparison of the efficacy and safety of ixekizumab vs. adalimumab for the treatment of active psoriatic arthritis (PsA).1,2
Also By This Author
To participate, patients with active PsA had to have at least three tender joints and three swollen joints, as well as plaque psoriasis involving a minimum body surface area of 3%. Patients also had to be biologic disease-modifying antirheumatic drug (bDMARD) naive and have had an inadequate response to conventional synthetic DMARDs.
ADVERTISEMENT
SCROLL TO CONTINUE
The participants were randomized to receive on-label doses of ixekizumab or adalimumab. Each group had 283 patients with the mean age of 48 years. Slightly more than half of the study patients were male. The mean time from diagnosis was 6.6 years for the ixekizumab-treated group and 5.9 years for the adalimumab-treated group.
The primary study objective was the superiority of ixekizumab or adalimumab as measured by the proportion of patients achieving both ACR50 and PASI100 responses at Week 24. The study's key secondary endpoints included non-inferiority of ixekizumab for ACR50, superiority of ixekizumab for PASI100, PsA and skin composite treat-to-target and safety assessments.
ADVERTISEMENT
SCROLL TO CONTINUE
The Results
At Week 24, all primary and key secondary efficacy endpoints were met. The proportion of patients who achieved ACR50 and PASI100 was significantly greater for ixekizumab than adalimumab (36% vs. 28%; P<0.05). Ixekizumab was non-inferior to adalimumab for the ACR50 response and superior to adalimumab for the PASI100 response. Additionally, ixekizumab had significantly better results than adalimumab for skin and composite treat-to-target outcomes, enthesitis resolution and skin-related quality of life, although improvements did occur in both treatment groups. During the study, no new safety signals were identified.
In bDMARD-naive patients with active PsA and skin disease, ixekizumab proved more efficacious than adalimumab. Patients receiving ixekizumab also showed greater improvements than patients receiving adalimumab in individual PsA domains and composite treat-to-target outcomes.
---
Michele B. Kaufman, PharmD, BCGP, is a freelance medical writer based in New York City and a pharmacist at New York Presbyterian Lower Manhattan Hospital.
ADVERTISEMENT
SCROLL TO CONTINUE