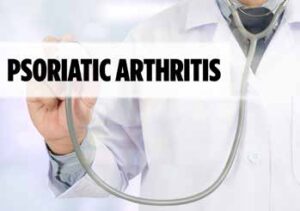 An overview of the research to date and the ways in which such evidence can be used to guide the treatment of patients was presented at the 2019 ACR/ARP Annual Meeting in a session titled Optimizing Outcomes in Psoriatic Arthritis: A Domain-Based Strategy. In the years since this presentation, additional research has helped supply greater insights into this topic and given rheumatologists information they can use to optimize care.
Also By This Author
In the original session, Philip Mease, MD, clinical professor at the University of Washington School of Medicine and director of rheumatology research at the Swedish Medical Center, Seattle, discussed many of the key trials in psoriatic arthritis and summarized recommendations from the Group for Research and Assessment of Psoriasis and Psoriatic Arthritis (GRAPPA), the ACR and EULAR. Some of the core themes that emerged were the ideas that different pathophysiologic mechanisms may explain the different domains of psoriatic arthritis disease activity (i.e., arthritis, enthesitis, skin and nail involvement, etc.) and that the role of methotrexate in the treatment of psoriatic arthritis is still a point of some debate.
ADVERTISEMENT
SCROLL TO CONTINUE
Today, Dr. Mease still emphasizes the importance of head-to-head studies in evaluating treatments for psoriatic arthritis and, in this regard, three studies stand out and deserve close attention from clinicians.
Research Behind Therapies
The first study is the SEAM-PsA trial, which sought to evaluate the efficacy of methotrexate monotherapy, etanercept monotherapy or methotrexate and etanercept in combination in patients with early psoriatic arthritis.1 Dr. Mease, the lead author of this large-scale, randomized, controlled clinical trial, says the research centered on patients in the early disease stage; participants had a median disease duration of just 0.6 years.
ADVERTISEMENT
SCROLL TO CONTINUE
The primary end point of the study was ACR20, and Minimal Disease Activity was a key secondary end point. Patients treated with etanercept monotherapy achieved ACR20 and Minimal Disease Activity in similar numbers as those in the methotrexate/etanercept combination arm (61% and 65% for ACR20, and 36% and 36% for Minimal Disease Activity, respectively). This finding was of note because it supports the use of tumor necrosis factor-α inhibitor monotherapy in patients with psoriatic arthritis.
Another interesting finding in this study was that methotrexate monotherapy works surprisingly well for many patients, with 51% of patients achieving ACR20 and 23% achieving minimal disease activity.
Although methotrexate monotherapy has clearly demonstrated benefit in the treatment of rheumatoid arthritis, the evidence of this treatment has been mixed in psoriatic arthritis, with studies like the Tight Control in PsA (TICOPA) study and the RESPOND trial showing potential benefit, and the Methotrexate in Psoriatic Arthritis (MIPA) trial showing no significant advantage of methotrexate over placebo.2-4