Dr. Sharp was also clear about one thing: Rheumatology "was a good field for somebody who was interested mostly in investigation." When he began his rheumatology fellowship at Massachusetts General Hospital in 1953, the standard treatments for RA were aspirin (often to the point of toxicity), extra rest, and physical therapy. "There was so little that could be done for patients," he recalls. "But in terms of opportunities for studies, it was fairly wide open."
You Might Also Like
Explore This Issue
November 2006
Also By This Author
After his residency, Dr. Sharp took a position at Henry Ford Hospital in Detroit, Mich. The idea for an X-ray scoring system grew out of disagreements Dr. Sharp had with his colleagues there about whether gold was an appropriate treatment for RA. At the Massachusetts General Hospital, where he had trained, Walter Bauer, MD, and colleagues adamantly opposed gold therapy because of its serious toxicities. Dr. Sharp and his Ford Hospital colleagues were intrigued with a study in the early 1960s published by the British Empire Rheumatism Council showing symptomatic relief in patients given gold, but no benefit on the X-rays.
ADVERTISEMENT
SCROLL TO CONTINUE
The rheumatologists at the Ford Hospital, including Dr. Sharp, felt that the study could be improved. The schedule of treatment in England differed from that at the Ford Hospital—stopping after a single course of injections, versus the American model of a loading dose followed by maintenance therapy. The team agreed that, to resolve the question, they should set up a two-year trial incorporating the latter schedule of treatments.
A Lone Voice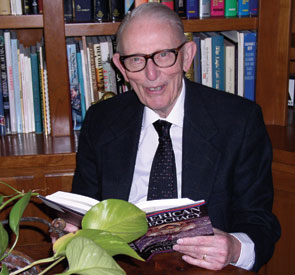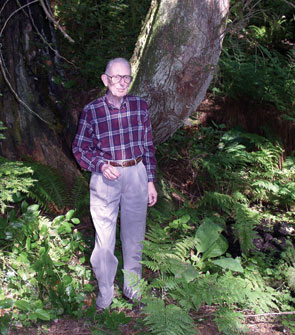 Now retired, Dr. Sharp spends his days relaxing at his home on Bainbridge Island, although he remains active in the rheumatology community.
If the team at Ford was to conduct its own study, Dr. Sharp insisted that the study should include good radiographic analysis. So, he accepted the challenge to establish that part. The X-ray analysis in the Rheumatism Council study only examined whether the investigators saw anything worse. "My thinking," recalls Dr. Sharp, "was that if you assigned a number that was a reasonable estimate of 'how much worse,' that it might be sensitive enough to pick up the changes that you couldn't see otherwise."
ADVERTISEMENT
SCROLL TO CONTINUE
Joints in both feet and both hands were scored for erosions (from 0 to 5), and for joint space narrowing (from 0 to 4). Totals of all scores yielded the composite score.
The idea of using X-ray scoring was based on the realization that stored X-ray films were permanent records, says Dr. Sharp, who at the time had already instituted a routine of obtaining yearly hand X-rays of his patients. Swelling scores, in contrast, can differ from day to day, "and you can't turn the patient back in time to check that score. But you can always get out the X-ray and review it."