AMA Honors Mark Andrejeski with Lifetime Achievement Award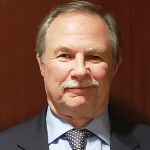 In November 2020, the American Medical Association (AMA) presented Mark Andrejeski, the recently retired executive vice president of the ACR, with its Medical Executive Lifetime Achievement Award. The award honors a medical association executive who has contributed substantially to the goals and ideals of the medical profession.
You Might Also Like
Explore This Issue
April 2021
Also By This Author
"When Mark Andrejeski started at ACR, it was a fledgling society recently separated from the Arthritis Foundation. Under his tireless leadership, ACR membership has grown to more than 9,500 rheumatology professionals worldwide. Organized medicine depends on exceptional leaders like him to ensure our profession is represented at the state and federal levels. It is an honor to present him with this award for a lifetime of service," said AMA Board Chair Russ Kridel, MD.
ADVERTISEMENT
SCROLL TO CONTINUE
Mr. Andrejeski joined the ACR in 1987, when it was still known as the American Rheumatism Association and had only recently separated from the Arthritis Foundation. Just two years into his appointment, he guided the College through its renaming.
Into the 1990s, Mr. Andrejeski introduced advocacy efforts to ensure fair payer reimbursements for rheumatologists. "As we grew as an organization, our legislative and government affairs area grew too," he notes. He also established a government affairs program that furnishes multiple resources to state societies and has taken rheumatologists' advocacy with policymakers at both the state and federal levels to a higher and more sophisticated level.
ADVERTISEMENT
SCROLL TO CONTINUE
Of the many initiatives Mr. Andrejeski guided while at the ACR, he is perhaps most proud of his role in establishing the Rheumatology Research Foundation Fellowship Program. "If you compare the number of fellows now in training programs to when we started, the number is double," he says.
The initial focus of the Rheumatology Research Foundation was to encourage more physicians to specialize in rheumatology, he recalls. Coupled with the great science around biologics, the field became revitalized. "We actually gave training grants to institutions to encourage the establishment of additional positions for fellows for a two-year program."
Guiding the growth of the Foundation was just one of many projects in his 32 years with the College.
ADVERTISEMENT
SCROLL TO CONTINUE
Dr. Alexis Ogdie-Beatty Named Deputy Director of the Penn Center for Clinical Epidemiology & Biostatistics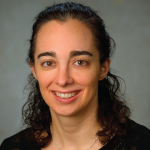 Alexis R. Ogdie-Beatty, MD, MSCE, was appointed deputy director of the Center for Clinical Epidemiology and Biostatistics, Perelman School of Medicine, University of Pennsylvania (Penn), Philadelphia, in January. She is currently associate professor of medicine and epidemiology at the Hospital of the University of Pennsylvania, and now combines patient care, as director of the Penn Psoriatic Arthritis and Spondyloarthritis Program, with her ongoing research projects and oversight of investigations from the epidemiological perspective.
"What I love about my job," she says, "is that I get to do problem-solving all the time. One day a week I am figuring out how to solve the problems of patients who are living with this very complex disease. Then, during the other parts of the week, I am dealing with problems from a larger epidemiological perspective to answer the questions about how patients respond to therapy, and how we measure disease."
Dr. Ogdie-Beatty did her undergraduate work at the University of Minnesota and obtained her medical degree at Georgetown University School of Medicine, Washington, D.C., in 2006.
While a resident at Penn, she developed an early interest in inflammatory arthritis, intrigued by the hepatitis C patients who developed inflammatory arthritis and joint pain. Later, as a first-year fellow at Penn, she spent time in Joel Gelfand, MD's dermatology clinic and realized that psoriasis patients were the perfect population in which to study why patients develop inflammatory arthritis and that the dermatology/rheumatology interface was where she wanted to focus her research.
Following her fellowship, she completed a Master of Science in Clinical Epidemiology in 2012, also at Penn, to integrate pharmacoepidemiology and observational methodology into studies of psoriatic arthritis.
She recently obtained a certificate in healthcare innovation to better understand development of interventions that can be deployed remotely to improve health outcomes. As the coronavirus pandemic evolves, Dr. Ogdie-Beatty reports that telemedicine has been an effective tool for patient care.
Dr. Ogdie-Beatty is currently leading studies investigating risk factors for psoriatic arthritis, its treatment and long-term outcomes, such as cardiovascular disease, seen in these patients. One current study, in collaboration with Dr. Gelfand and Rinad Beidas, PhD, a professor of medical ethics and health policy at Penn, draws from implementation science to inform design of a randomized trial of statin prescribing among patients with psoriatic disease.
Many of Dr. Ogdie-Beatty's research studies have been conducted with colleagues who are also members of the Group for Research and Assessment of Psoriasis and Psoriatic Arthritis (GRAPPA). She co-chaired the GRAPPA-OMERACT Psoriatic Arthritis Working Group from 2014–18, working directly with patient research partners, and now sits on the organization's steering committee.