---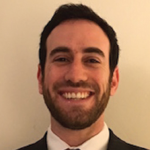 Richard Zamore, MD, MPH, is a rheumatologist at Lahey Hospital and Medical Center, Burlington, Mass., and completed a rheumatology fellowship at the Hospital of the University of Pennsylvania, Philadelphia.
References
Khorana MM, Khorana AA. Measuring quality. JAMA. 2019 Dec 3;322(21):2077–2078.
Baolgh EP, Miller BT, Ball JR (eds). (2015) Improving Diagnosis in Health Care. Washington, D.C: National Academies Press.
Singh H, Sittig DF. Advancing the science of measurement of diagnostic errors in healthcare: The Safer Dx framework. BMJ Qual Saf. 2015 Feb;24(2):103–110.
Note: This article is the opinion of the author and does not necessarily represent the views of the ACR or The Rheumatologist.