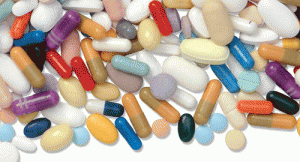 OA Drug Enters Phase 2 Clinical Trials
GSK3196165, previously known as MOR103, is a monoclonal antibody that has begun Phase 2 clinical trials to treat patients with inflammatory hand osteoarthritis (OA).1 GSK3196165 is a monoclonal antibody against granulocyte-macrophage colony-stimulating factor (GM-CSF) cytokine.
Also By This Author
This European Phase 2 clinical trial, titled "A Study to Investigate the Efficacy and Safety of GSK3196165 in Inflammatory Hand Osteoarthritis (NCT02683785)," is multicenter, double blind and placebo controlled.2 The study will investigate the safety and efficacy of subcutaneous injections of GSK3196165 in adults (n=40) with inflammatory hand osteoarthritis. This study is evaluating the efficacy potential of GSK3196165 on pain, as well as a safety assessment and compound pharmacokinetics.
ADVERTISEMENT
SCROLL TO CONTINUE
ADVERTISEMENT
SCROLL TO CONTINUE
At baseline, patients had significant pain, measuring an average of 6.3 out of 10 points on the Western Ontario and McMaster Universities Osteoarthritis (WOMAC) Index. Other measures included in the study were pain, stiffness and physical functioning (WOMAC Index). Patients were randomized into one of five treatment groups in a 1:1:1:1:1 ratio to receive 1 mg fasinumab subcutaneously, 3 mg fasinumab, 6 mg fasinumab, 9 mg fasinumab or placebo every four weeks through Week 12. Primary efficacy was measured at Week 16.
Following the 16-week study, patients were evaluated for an additional 20 weeks off-treatment. All fasinumab-treated patients showed statistically significant improvements in pain relief (the primary study endpoint) and improvements in physical function (a secondary measure).
Adverse events were similar between all fasinumab-treated patients and placebo-treated patients. Neuromusculoskeletal adverse events were more common in fasinumab-treated patients compared with placebo-treated patients (17% vs. 6%, respectively). These adverse events included arthralgia, paresthesia, hypoesthesia and peripheral edema. During the study, there were no cases of osteonecrosis, but there was one case of subchondral insufficiency fractures and one case of rapidly progressive osteoarthritis.
ADVERTISEMENT
SCROLL TO CONTINUE
Bone-specific alkaline phosphatase was increased in fasinumab-treated patients because it's a marker for osteoblast activity. There were no increases in ALT or AST enzymes.