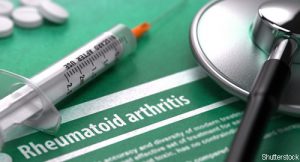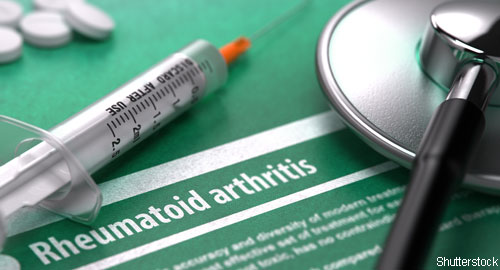 New enthusiasm is emerging among rheumatologists based on trial results for filgotinib and U.S Food and Drug Administration (FDA) approval of upadacitinib—both Janus kinase (JAK) inhibitor drug therapies, creating new treatment options for patients with treatment-resistant rheumatoid arthritis (RA), according to Mark Genovese, MD, a rheumatologist and clinical chief in the Division of Immunology and Rheumatology at Stanford University, Calif.
You Might Also Like
Also By This Author
Dr. Genovese works as a trialist and consultant with Gilead and AbbVie, the companies responsible for developing these emerging JAK-inhibitor treatments. He has served as lead investigator in multi-phase, randomized, controlled clinical trials for both drugs.
ADVERTISEMENT
SCROLL TO CONTINUE
Other JAK inhibitors currently on the market include tofacitinib and baricitinib.
Treatment Response
On Aug. 16, upadacitinib was approved by the FDA based on published clinical trial results that included findings from a phase 3 trial published in July 2019.1,2 In this clinical trial, 1,629 RA patients who had an inadequate response to methotrexate were randomized to receive 15 mg of upadacitinib once daily, placebo or 40 mg of adalimumab every other week while continuing a stable background dose of methotrexate. The results: Upadacitinib was superior to placebo and adalimumab for improving physical function and symptoms in RA patients who were receiving background methotrexate. Specifically, as measured by ACR20, 71% of upadacitinib-treated patients showed improvement compared with 36% of placebo-treated patients.
ADVERTISEMENT
SCROLL TO CONTINUE
"It is impressive to see a new therapy demonstrate superiority vs. a TNF inhibitor plus methotrexate," Dr. Genovese says.
Up to Week 26, adverse events, including serious infections, were comparable between the upadacitinib and adalimumab groups. The proportion of serious adverse events and events leading to treatment discontinuation was highest in the adalimumab group. Meanwhile, the upadacitinib group showed the highest proportion of patients with herpes zoster and creatine phosphokinase elevations.
In a randomized, controlled phase 3 clinical trial of filgotinib, 448 patients with active RA who had an inadequate response or intolerance to one or more biologic disease-modifying antirheumatic drugs (DMARDS) were assessed. An ACR20 clinical response was achieved at Week 12 in 66% of patients treated with 200 mg of filgotinib and 57.5% of patients treated with 100 mg of filgotinib, compared with 31.1% of placebo-treated patients. The most common adverse events were nasopharyngitis at 10.2% for 200 mg of filgotinib; headache, nasopharyngitis and upper respiratory infection (5.9% each) for 100 mg filgotinib; and RA (6.1%) for placebo.3
ADVERTISEMENT
SCROLL TO CONTINUE
"One of the more impressive aspects in this trial was the level response in taking a fairly refractory group of active RA patients and achieving strong, low disease activity and remission outcomes," Dr. Genovese says.