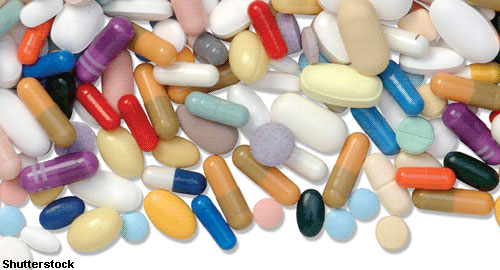 FDA Approves Rituximab Biosimilar
In late November, the U.S. Food and Drug Administration (FDA) approved Truxima (rituximab-abbs), which is the first treatment biosimilar to Rituxan (rituximab).1 At present, the treatment is approved for use in adults with CD20-positive, B-cell non-Hodgkin's lymphoma. Truxima can be used as a single agent or in combination with chemotherapy.
In Europe, Truxima is approved for treating follicular lymphoma, diffuse large B cell non-Hodgkin's lymphoma, chronic lymphocytic leukemia, severe rheumatoid arthritis (RA) and granulomatosis with polyangiitis and microscopic polyangiitis.2 U.S. approval of Truxima for these other indications may also be on the horizon.
New Safety Data for Filgotinib in RA Patients
CHICAGO—The Phase 3 study, FINCH-2, examined the use of filgotinib vs. placebo in adults with active RA who had an inadequate response to biologic disease-modifying anti-rheumatic drugs (DMARDs) [NCT02873936].3 Filgotinib is a selective, oral, JAK1 inhibitor. The results of the study were presented at the 2018 ACR/ARHP Annual Meeting.
During the study, patients (N=448) were randomized 1:1:1 to receive either 200 mg of filgotinib (n=147), 100 mg of filgotinib (n=153) or placebo (n=148) once daily for 24 weeks. The primary efficacy endpoint was the proportion of patients who achieved an ACR20 response at Week 12.