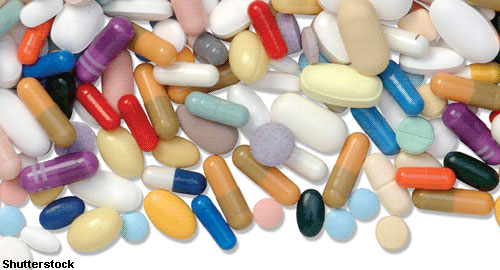 Subcutaneous Tanezumab Investigated for OA Pain
Tanezumab is an investigational monoclonal antibody that also acts as a non-opioid, nerve growth factor inhibitor. It's being studied in a subcutaneous formulation to treat knee and hip osteoarthritis (OA) pain.1
In a multicenter, double-blind, placebo-controlled, parallel-group, phase 3 trial, researchers examined tanezumab use in patients with moderate to severe OA pain who had not either receive adequate pain relief from other OA pain treatments or were unable to take other pain medications. Six hundred ninety-eight patients were randomized in a 1:1:1 ratio. Over 16 weeks, they received either two injections of placebo every eight weeks, two injections of 2.5 mg tanezumab every eight weeks or one injection of 2.5 mg tanezumab followed by an injection of 5 mg tanezumab at Week 8. The study included a 24-week safety follow-up.
The Western Ontario and McMaster Universities OA Index Pain subscale, the WOMA Physical Function subscale and the patient's Global Assessment of OA were used to measure efficacy and safety. Improvement shown by these scales were also the co-primary endpoints.
All tanezumab-treated patients met the co-primary endpoints, demonstrating statistically significant improvement in pain, physical function and patient global assessment. Tanezumab was generally well tolerated, with less than 1.5% of patients discontinuing treatment due to adverse events. No new safety signals were identified.
In June 2017, the U.S. Food and Drug Administration granted tanezumab fast track status to treat OA and chronic low back pain. The agent is also being investigated for cancer pain due to bone metastases.2
Filgotinib in Phase 2 Trials for Psoriatic Arthritis
Filgotinib is a selective JAK1 inhibitor currently undergoing phase 2 clinical trials for psoriatic arthritis and phase 3 trials for ulcerative colitis.3
The randomized, placebo-controlled trial, phase 2 EQUATOR study investigated filgotinib use in 131 adults with moderate to severe psoriatic arthritis. Patients received 200 mg oral filgotinib or placebo once daily. In the study, 85% of patients were TNF inhibitor naive. Its primary endpoint was the improvement in the signs and symptoms of psoriatic arthritis at Week 16 assessed by ACR20.
The results: The ACR20 response was 33% for placebo-treated patients and 80% for filgotinib-treated patients (P<0.001). At Week 12, the ACR50 response was 15% for placebo-treated patients and 48% for filgotinib-treated patients, also statistically significant (P<0.001). Finally, the ACR70 responses were significantly higher at Week 12 for filgotinib-treated patients (23%) than for placebo-treated patients (6%, P<0.01). No new safety signals occurred, and filgotinib was generally well tolerated.