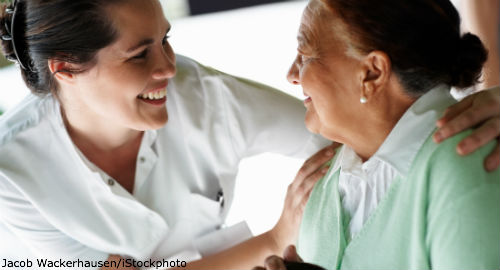 With their ability to provide treatment and manage chronic illnesses, nurse practitioners can aid patients with rheumatic diseases through their education and training. Nurse practitioners are registered nurses with additional education and training at the Master's or doctorate level who can collaborate with rheumatologists to the benefit of a patient's health.
Also by this Author
Rheumatology practices that employ advanced practice providers, such as nurse practitioners, have the ability to care for more patients. As a nurse practitioner at Gundersen Health System in Onalaska, Wis., Janet Bahr, MSN, APNP, RN-BC, performs many of the same tasks as rheumatologists. She collects patient histories, performs examinations and diagnoses, and designs care plans and discusses those plans with patients.
"I can ensure the timely care of patients," Ms. Bahr says. "I can help fill the gaps when there are patients waiting for appointments and not enough rheumatologists to see them in a timely manner. This can help relieve the workload."
While a rheumatologist sees new patients, Ms. Bahr sees patients for routine follow up. She also sees patients who are referred for osteoarthritis or fibromyalgia independently. "This frees up rheumatologists to see other patients," she says.