During ACR Convergence 2021 in early November, the ACR and the ARP honored a group of distinguished individuals who have made significant contributions to rheumatology research, education and patient care. This month, The Rheumatologist profiles the winners of the ARP President's and Merit Awards.
ARP PRESIDENT'S AWARDS
The ARP president can choose to honor ACR/ARP members or teams performing outstanding service within the present year to advance the goals, ideals and standards of the ARP. This year, ARP President Christine Stamatos, DNP, ANP-C, announced five recipients of the President's Award.
ADVERTISEMENT
SCROLL TO CONTINUE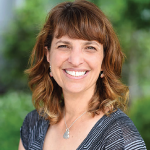 Jill Blitz, PT, DPT, APT, has been a physical therapist for 20 years, with the last 18 providing service at Children's Hospital Los Angeles Division of Pediatric Medicine outpatient and rheumatology clinics. Her research has focused on exercise in adolescents with rheumatologic involvement. One of her goals is to find ways to get kids of all abilities to be more active.
She has spoken at multiple national and community conferences, including the ACR's Annual Meeting and the American Physical Therapy Association's Combined Sections Meeting. Dr. Blitz also volunteers for the Arthritis Foundation and the Scleroderma Foundation, as well as for the ARP.
ADVERTISEMENT
SCROLL TO CONTINUE
"Thank you so much for giving me this award. I feel very honored," Dr Blitz says. "It's been a challenging year coming into this role and I have learned so much that I can bring into this next year."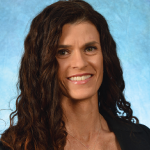 Becki Cleveland, MPH, PhD, is an assistant professor of medicine at the Thurston Arthritis Research Center (TARC) of the University of North Carolina Department of Medicine in Chapel Hill. She is an active faculty member of TARC's Core Center for Clinical Research in the Methodology Core, providing epidemiologic, study design and statistical methods expertise. Her interests span multiple areas including osteoarthritis, obesity, physical activity, rheumatoid arthritis and social determinants.
"Receiving this award is a great honor for me," Dr. Cleveland says. "I have been a volunteer with the ARP for several years now, and it has been a very fulfilling experience and a large part of my professional identity within rheumatology. I enjoy being a tiny cog in the giant machinery of the College that works to make the ARP experience a great one for their membership, as well as members of the ACR as a whole. I have met and worked with so many wonderful people in the College.
ADVERTISEMENT
SCROLL TO CONTINUE
"Since I began volunteering, I have always tried to work with the leadership to make improvements that will benefit our membership that will make them feel like their needs are being met," she notes. "Over time, there have been so many important changes that have resulted in better integration of the ARP with the ACR, and many more are in the works. I cannot say enough good things about the current leadership for their dedication to the mission of making [the] ARP a better, more representative organization that strives to put its members first, and I am just honored to be a part of it."
Dr. Cleveland is a collaborator on several studies, including the Johnston County Osteoarthritis Project (JoCoOA), Walk with Ease (WWE), Consortium for the Longitudinal Evaluation of African-Americans with Early Rheumatoid Arthritis (CLEAR), WWE in Systemic Lupus Erythematosus and other trials.
She holds an MPH from Tulane University, New Orleans, and a PhD from the University of North Carolina.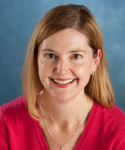 Susan Murphy, ScD, OTR/L, is an associate professor at the University of Michigan, Ann Arbor, in the Department of Physical Medicine and Rehabilitation and a research health science specialist at the VA Ann Arbor HealthCare System, Geriatric Research Education and Clinical Center (GRECC). She is faculty lead of behavioral studies and the Peer Mentor Program at the University of Michigan Scleroderma Program.
Dr. Murphy's research involves developing and testing non-pharmacological interventions for individuals with scleroderma, and she has been the recipient of various grants through the National Institutes of Health, the U.S. Department of Veterans Affairs, the Scleroderma Foundation and the Rheumatology Research Foundation.
"I appreciate the award because I feel like I participated in the growth of the organization during a time when many things were changing. I am thankful that my contributions to the ARP and ACR on the program planning committee were valued. I hope that I was able to help pave the way for more educational opportunities for convergence of professionals across disciplines," Dr. Murphy says.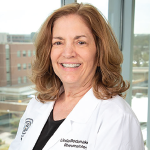 Linda Rodamaker, NP, is a nurse practitioner and senior instructor at the University of Colorado, Denver, working in the Department of Rheumatology. She completed her Master of Science in nursing in 1997 and has been working as a nurse practitioner ever since.
"I am so honored to receive this award," says Ms. Rodamaker. "I have been an active member and volunteer with the ARP for several years. The enjoyment of helping is so rewarding. Getting involved has given me the opportunity to meet and work with so many members. I have made lifelong friendships.
"When I went to my very first ACR annual meeting 15 years ago, I had no idea just how big this conference was. I was overwhelmed by the size and really did not know anyone. Getting involved has given me the opportunity to grow and support the work of the College, especially the ARP. Now as I attend the annual meeting, I am so excited to see my colleagues and friends each year. Of course, we will all be so happy to be back together in person at some point," she notes.
"I have worked in rheumatology at the University of Colorado for the last 15 years. I am so blessed to have the most amazing group in the Department of Rheumatology. Our entire staff and especially our amazing patients are what make my job so rewarding," Ms. Rodamaker says.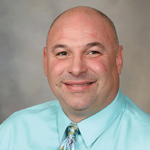 Daniel Schaffer, PA-C, MPAS, is a senior physician assistant in the Division of Rheumatology at the Mayo Clinic in Rochester, Minn. His concurrent military career with the U.S. Army Reserve spanned 27 years, entering the reserves as a private first class and retiring as a major.
Mr. Schaffer completed his physician assistant (PA) training in 1994 at Cook County Hospital/Malcolm X College in Chicago and completed his master's in Family Medicine Fellowship at the University of Nebraska Medical School, Omaha, in 2000. After completing his PA training, he practiced primary care with the Unity Physicians Group and the Goshen Health System in Indiana before joining the Mayo Clinic, Rochester, Minn., in 2001.
His military medical training and the specialized rheumatology training he received at Mayo Clinic proved to be invaluable when he was deployed in 2004–05 to the Middle East in support of Operations Iraqi Freedom and Noble Eagle. He cared for coalition soldiers and civilians of host nations with primary care and rheumatology conditions.
Mr. Schaffer has been a member of the ARP since 2001 and has been very active in multiple task forces, including those that developed the Advanced Rheumatology Provider Course, the Rheumatology Nursing course and the Nurse Practitioner/Physician Assistant Fellowship Program. He served as the ARHP representative to the ACR Blue Ribbon Task Force on Academic Rheumatology and currently chairs the ARP Practice Committee.
Receiving the 2021 ARP President's Award came as a surprise to Mr. Schaffer. "To be recognized and thought of so highly by your peers with such a prestigious award is humbling, and I am honored," he says.
"I feel very blessed for the opportunities that volunteering in the ARP has given me and very thankful for the professional education, friendships, networking and general support it has provided to me over the years," Mr. Schaffer added.
ARP MERIT AWARDS
ARP Master Awards
The ARP's highest honor—the Master Award—went to two ARP members in 2021 for their outstanding contributions to the field of rheumatology: Marian T. Hannan, MPH, DSc, professor of medicine at Harvard Medical School, Boston, and Norma Liburd, MN, RN-BC, clinical nurse specialist at Johns Hopkins All Children's Hospital, St. Petersburg, Fla.
Dr. Hannan, an ARP member since 1988, serves as professor of medicine at Harvard Medical School, professor of epidemiology at Harvard T.H. Chan School of Public Health and co-director of the Musculoskeletal Research Center at the Marcus Institute for Aging Research at Hebrew SeniorLife, Boston. At Harvard Medical School she has taught clinical epidemiology to first-year students, and she also directs the Frailty Course at the School of Public Health.
Dr. Hannan says she is humbled and honored to receive the award. "I am psyched to receive the ARP Master designation because it denotes my watermark for the professional contributions made to the ARP/ACR and advances made in rheumatology. Being designated an ARP Master underscores my role to advance the science in rheumatology from a senior perspective and to provide a guidepost of sorts.
"To me, it is akin to turning 21 years of age—an acknowledgment of achievements to moving the human agenda forward, a renewed call to action for my service but also as an exemplar to others, and now as a spokesperson for amplifying the voice of the next generation in terms of their science and impact on making the world a better place."
Dr. Hannan earned an undergraduate degree from University of California, Berkeley, holds a Master of Public Health degree from Yale University School of Medicine, New Haven, Conn., and a doctorate in epidemiology at Boston University School
of Medicine.
Her research has focused on risk factors for osteoarthritis, foot disorders, biomechanics and osteoporosis, and her work has been reported in more than 200 publications.
Dr. Hannan has also made it a priority to make sure that the work of others is disseminated. "The medical world shares most collected insights in journal articles and for 10 years I have enjoyed being the editor in chief of the highly regarded medical journal Arthritis Care & Research," she states.
In addition, Dr. Hannan has served on numerous ARP/ACR committees and in leadership capacities, including as the president of the ARP (then known as the ARHP) in 1998–1999.
Dr. Hannan feels particular responsibility for sharing her expertise. "The conveying of the seeds of knowledge and experience is a priority for all of us," she notes. "One of my great joys is mentoring young scientists and medical fellows each year as they grow their research careers to make the world better for all of us. I thank those ARP/ACR members for whom I have served as a mentor and learned so much from them about science, communication, helpful feedback and how their work has brought rheumatology research forward."
Dr. Hannan is also grateful to those who came before her, noting, "We all stand on the shoulders of giants, and I offer my thanks to my personal champions/giants in the field."
The ARP Master designation is "like my personal Olympic gold medal and I can't wait for the next generation to exceed my watermark and move us further along," Dr. Hannan concludes.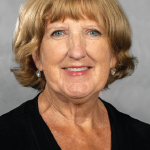 Ms. Liburd, a clinical nurse specialist at Johns Hopkins All Children's Hospital, has been actively involved with the ARP since 1984. She has been a moderator, abstract reviewer and podium and poster presenter at national ARP meetings. She served as the ARP liaison to the ACR Pediatric Section Executive Committee.
"Receiving the Master designation from the ARP is a tremendous highlight in my professional career," Ms. Liburd states.
"The ARP has been my guiding light since I became a member in 1984," she notes. "My involvement in the ARP has provided me with unique opportunities to network with other rheumatology professionals and to stay current with new medications and treatment options. This organization and my colleagues, for whom I have the deepest respect, have shaped who I am today, and have inspired me to be the best version of myself."
At Johns Hopkins All Children's Hospital, Ms. Liburd provides case management, care coordination and education for children and teens with rheumatic diseases. She serves as a liaison between parents and school personnel and has been involved in clinical research projects as a study coordinator and co-investigator.
Previously, Ms. Liburd was the pediatric rheumatology nurse coordinator for the Regional Center for Children with Rheumatic Diseases at Children's Hospital, New Orleans. Through a grant from the Division of Maternal Child Health, she coordinated pediatric rheumatology clinics throughout Louisiana and established a school nurse arthritis advocacy program.
She has authored articles and book chapters on pediatric topics and has been a frequent speaker at national conferences. She was editor of Networking PRN (the Pediatric Rheumatology Nursing Network newsletter) and coordinates the international group email list for pediatric rheumatology nurses in seven countries.
In addition to Ms. Liburd's service to the ARP, she has been active with the Arthritis Foundation and the American Juvenile Arthritis Organization, serving on national committees, organizing national and regional conferences, serving as editor for the national JA newsletter and working on local fundraising.
Among her many awards are the Addie Thomas Service Award, the Master Clinician Award and the Star Award from the ARP, as well as numerous awards from chapters of the Arthritis Foundation.
Ms. Liburd was named one of the Great 100 Nurses in New Orleans and Employee of the Year at All Children's Hospital. She has also been a two-time recipient of the DAISY Award for Extraordinary Nurses—a national award presented by Johns Hopkins All Children's Hospital that recognizes nurses for the extraordinarily skillful and compassionate care they provide patients and families.
Ms. Liburd graduated from the University of Cincinnati with a Bachelor of Science degree in nursing and received a master's in nursing from Emory University, Atlanta. She is certified in pediatric nursing by the American Nurses Credentialing Center.
Lifetime Achievement Award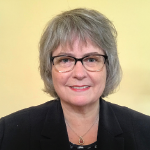 Among the ARP's highest honors is the Lifetime Achievement Award, which is presented to a current or past member who has made meaningful and lasting contributions to the field of rheumatology. This year's award recipient is Catherine Backman, PhD, FCAOT, a professor in the Department of Occupational Science and Occupational Therapy at the University of British Columbia (UBC) and senior scientist at Arthritis Research Canada (ARC), Vancouver.
"It's exciting and humbling to receive this award," Dr. Backman says. "It reminds me of all the wonderful ACR/ARP volunteers and staff I've had the pleasure to work with over almost four (!) decades. I've had a lot of fun and learned a lot participating on committees, task forces and at annual meetings; ARP members exemplify collaborative teamwork and volunteering made me a better leader."
Dr. Backman holds baccalaureate and master's degrees in occupational therapy from UBC and the University of Washington, respectively, and a doctoral degree in healthcare and epidemiology from UBC.
She began her career as an occupational therapist in Halifax, Nova Scotia, where she developed interests in arthritis care and professional education. Returning to UBC as an instructor in 1986, she has engaged in a variety of teaching and leadership positions.
Dr. Backman served as fieldwork coordinator and curriculum chair, and led the design and implementation of a new Master of Occupational Therapy degree program when it launched in 2004, activities recognized by the Killam Teaching Prize in 2005. She was head of occupational therapy at UBC for several terms, ending in December 2015.
The opportunity to work with interprofessional colleagues over many years in the ARP and the ACR has been a highlight for Dr. Backman. She has served as president of the ARP (then known as the ARHP) in 2005–2006, as well as the chair of the Clinical Focus Course Task Force, Annual Meeting Planning Committee and Committee on Education. She recently completed five years as associate editor of Arthritis Care & Research, having been on the editorial board for two prior, five-year terms.
Dr. Backman has participated on the Board of Directors and Academic Credentialing Council of the Canadian Association of Occupational Therapists (CAOT), was president 2018–2020, and served as associate editor of the Canadian Journal of Occupational Therapy, where she is currently interim co-editor in chief. In 2004, the CAOT recognized her contributions with its highest honor, the Muriel Driver Memorial Lectureship.
"I've enjoyed the teamwork inherent in arthritis research, especially with patient research collaborators and graduate students," says Dr. Backman. Her research focuses on the impact of chronic illness on participation in valued life activities (such as parenting and employment), activity disruption and the effect of rehabilitation interventions. A particular scholarly interest is how people experience balance across life roles and occupations—the very practical implications of getting on with life despite arthritis.
Addie Thomas Service Award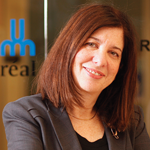 Debbie Ehrmann-Feldman, PT, MSc, PhD, professor in the School of Rehabilitation, Faculty of Medicine and in the Department of Social and Preventative Medicine, School of Public Health, as well as a researcher in the Centre for Interdisciplinary Research in Rehabilitation and Centre for Research in Public Health at the University of Montreal, received this year's Addie Thomas Service Award, honoring the ARP's first president and recognizing active volunteers in arthritis-related activities.
"I am so honored to be selected as the recipient of this year's Addie Thomas Service Award," Dr. Ehrmann-Feldman says. "My entire career, both clinical and research, has been centered on rheumatology and musculoskeletal conditions. Having been a physical therapist working with kids with rheumatic conditions and musculoskeletal conditions inspired me to become a researcher in the field. I am proud to be recognized by the ARP whose members strive to advocate for our patients and to conduct research that will help improve outcomes for persons with rheumatic disease."
Dr. Ehrmann-Feldman holds a BSc in physical therapy, and an MSc and PhD in epidemiology and biostatistics from McGill University, Montreal. She began her career as a pediatric physical therapist and worked for many years in the rheumatology clinic at Montreal Children's Hospital. Returning to graduate school to study epidemiology, she studied issues that impacted rheumatology and rehabilitation. Her main areas of interest were in pediatric rheumatology and back pain; however, she subsequently developed interests in health services, organization of care and access to care in adult rheumatology.
Dr. Ehrmann-Feldman conducts health services research in musculoskeletal disease and arthritis, investigating access to care in rehabilitation and optimal ways of prioritizing care for patients with chronic musculoskeletal problems and arthritis. This topic is important in light of the forecasted increase in need for rehabilitation services due to the aging of the population. She is currently a co-principal investigator on a project investigating rehabilitation needs and musculoskeletal sequelae in persons who have had COVID-19.
Her contributions to rheumatology encompass pediatric rheumatology and musculoskeletal problems, adult rheumatology inflammatory arthritis, chronic pain, low back pain, osteoarthritis, organization of care, ethical and clinical issues in rehabilitation and knowledge translation and advocacy. She has had more than 180 peer-reviewed manuscripts and 230 peer-reviewed abstracts published and has received numerous grants.
She has been a member of the ARP for over 12 years and currently serves on the Committee for Journal Publications. She served as a member of the advisory board of the Institute of Musculoskeletal Health and Arthritis of the Canadian Institutes of Health Research from 2009 to 2016.
Dr. Ehrmann-Feldman teaches physical therapy students and has also mentored more than 60 graduate students and trainees, many of whom have contributed to rheumatology research and some who have gone on to hold university faculty positions.
Ann Kunkel Advocacy Award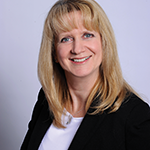 The 2021 Ann Kunkel Advocacy Award, presented to an ARP member who has provided extraordinary service in advocating for patients with arthritis and rheumatic diseases or for health professionals in rheumatology, has been presented to Monique Gignac, PhD, scientific co-director and a senior scientist at the Institute for Work and Health, Toronto, and a professor at the Dalla Lana School of Public Health at the University of Toronto, Canada.
"My research and other activities contribute only one voice among many others," says Dr. Gignac. "I know how hard so many researchers and clinicians work to add our voices to those of people living with arthritis and to make a positive difference. As a result, receiving the Ann Kunkel Advocacy Award is extremely humbling."
Dr. Gignac's research expertise is in the areas of health and social psychology. Her research examines psychosocial factors like stress, coping and adaptation, and their importance in understanding the impact of chronic conditions like arthritis on the lives of adults across the course of life. Of particular interest is research on workplace communication, privacy, support and accommodation needs among individuals living with arthritis and other chronic, episodic conditions.
"My efforts have focused on listening to people living with arthritis to better understand their experiences and needs related to gaining and sustaining employment," notes Dr. Gignac. "Very often, the barriers lie within workplaces and the attitudes and practices of an organization toward providing support."
Dr. Gignac has a strong collaborative program of research, and study designs in her research program span community health surveys, qualitative research, intervention studies, measurement design and evaluation, and analyses of population health datasets.
"Collaborating with people who live with arthritis, workplaces, clinicians and policy makers to bring research evidence to bear on the challenges related to employment participation will continue to direct my research and advocacy activities. Having the ARP recognize this work is unexpected and awesome," she says.
Dr. Gignac received her master's and doctoral degrees in social psychology from the University of Waterloo, Ontario, Canada, and completed a postdoctoral fellowship in social gerontology in 1995 at the University of Guelph, Ontario, Canada.
From 2008–14, she served as the co-scientific director of the Canadian Arthritis Network, which supported more than 200 researchers, trainees and arthritic patients. She has also chaired the advisory board of the Institute of Musculoskeletal Health and Arthritis at the Canadian Institutes of Health Research. She has served as a member of the Scientific Advisory Committee for the Arthritis Society in Canada.
Dr. Gignac was the 2019 recipient of the ARP's Addie Thomas Service Award recognizing active volunteers in arthritis-related activities.
Distinguished Scholar Award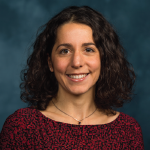 The 2021 Distinguished Scholar Award was presented to Emily C. Somers, PhD, ScM, for her exceptional achievements in scholarly activities pertinent to arthritis and rheumatic diseases. Dr. Somers is a professor in the departments of Internal Medicine (rheumatology), Environmental Health Sciences, and Obstetrics and Gynecology at the University of Michigan, Ann Arbor, and leads the Interdisciplinary Research and Team Science Program at the Michigan Institute of Clinical and Health Research.
"Throughout my career, I have been incredibly enriched and inspired by exceptional ARP/ACR colleagues from an array of disciplines, working to alleviate the impact of rheumatic conditions from so many angles. With rheumatic and musculoskeletal diseases often not a focus in public health curricula, as an epidemiologist I am indebted to numerous ARP/ACR members and leaders who have served as role models and advanced research and public health practice in this area," says Dr. Somers.
"To be recognized by my peers with this award is such an honor, and a true bright spot amidst this pandemic that has been so unrelenting for the public health and medical workforce and kept many of us apart," she adds.
Dr. Somers specializes in autoimmune diseases, particularly lupus, with her work spanning epidemiologic, clinical and translational research, including the design and conduct of clinical trials. She has performed leading population-based studies of lupus epidemiology in the U.S. and Europe. She directs the Michigan Lupus Epidemiology and Surveillance (MILES) Program, part of the Centers for Disease Control and Prevention's (CDC) national lupus network, which includes a state-of-the-art registry, longitudinal cohort and biorepository designed to investigate risk factors for the development and progression of systemic lupus erythematosus.
As an epidemiologist, she has been actively engaged in the COVID-19 pandemic response, including community education and advising schools and workplaces on COVID-19 mitigation strategies. Her group was the first to publish a large, controlled study demonstrating that the repurposed arthritis drug tocilizumab was associated with improved survival in critically ill patients with COVID-19; this study directly influenced subsequent randomized, controlled trials and affected the care of COVID‑19 patients worldwide.
Dr. Somers is a longstanding and active member of the ARP and was involved with development of the 2020 ACR Reproductive Health Guideline. She also served on the expert committee that developed the first-ever National Public Health Agenda for Lupus in the U.S., and currently serves on a National Academies of Sciences, Engineering, and Medicine committee focused on the assessment of National Institutes of Health autoimmune diseases research. Dr. Somers is an active mentor and advocate of inclusive workplace and training environments, and while serving on the ACR/ARP Annual Meeting Planning Committee was instrumental in the establishment of the nursing mothers' room at the annual meeting.
Dr. Somers received a PhD in epidemiology and population health from the London School of Hygiene & Tropical Medicine, a Master of Science in epidemiology from Johns Hopkins Bloomberg School of Public Health, Baltimore, and a Bachelor of Science in Biology and Music from the University of Michigan, Ann Arbor.
Distinguished Educator Award
This year's Distinguished Educator Award was presented to Kamala Nola, PharmD, MS, FAPhA, professor and chair of the Department of Pharmacy Practice at Lipscomb University College of Pharmacy and Health Sciences, Nashville, Tenn., for demonstrating excellence in teaching patients and students/trainees.
"When I think of previous winners, I am humbled and honored to be the first pharmacist to receive the ARP Distinguished Educator Award," says Dr. Nola. "I hope my passion and dedication to rheumatology education ultimately benefits patients who suffer from rheumatic disease."
"Influencing future pharmacists and other healthcare providers to pursue rheumatology as a specialty area of practice is one way I feel I can truly advance rheumatology," adds Dr. Nola. "To be honored by ARP in this way is a career highlight."
Dr. Nola received her Bachelor of Science degree in psychology from Middle Tennessee State University, Murfreesboro, a Doctor of Pharmacy from the University of Tennessee College of Pharmacy and a Masters of Science and residency from the University of Tennessee College of Graduate Health Sciences, Memphis.
Prior to joining Lipscomb University College of Pharmacy and Health Sciences, she worked in the biotechnology industry for Immunex and Amgen in the areas of rheumatology, dermatology and health outcomes.
Her areas of expertise include rheumatology, healthcare delivery, policy and outcomes research, communication skills, and healthcare for vulnerable and underserved populations.
Dr. Nola's interests have focused on rheumatoid arthritis, osteoarthritis, psoriatic arthritis, ankylosing spondylitis, osteoporosis, juvenile idiopathic rheumatoid arthritis and comorbid conditions, and polypharmacy in rheumatic diseases.
She also lectures on and researches pharmacist care of vulnerable and underserved populations and public health. She has mentored numerous student pharmacists and pharmacist residents over the years.
In addition, Dr. Nola has held leadership positions in the field including serving as president of the ARP (then known as the ARHP) in 2015, and is a past president of the Tennessee Pharmacists Association. She is a fellow of the American Pharmacists Association.
In 2011, she received the Ann Kunkel Advocacy Award from the ARP for her history of advocating at local, regional, state, national and international levels.
---
Patrice Fusillo is a writer and editor based in Oakland, Calif.