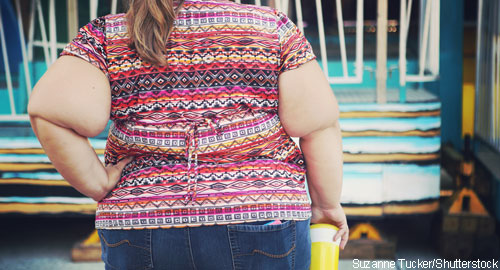 Obesity
and its impact on patients with rheumatic diseases was a hot-button topic at this past summer's
9th Rheumatology Nurses Society Annual Conference
. And, according to two rheumatologists who have spoken on the topic, the more attention rheumatologists pay to obesity, the better.
"Obesity is an inflammatory state, so it is in the landscape of the rheumatologist," says Christopher Ritchlin, MD, MPH, of the University of Rochester (N.Y.) Medical Center (URMC). "Unfortunately, though, the events that lead to obesity are very complex and include genetics, environmental cues, microbiome changes and the Western diet. Nonetheless, it is important to stress to patients that weight loss may not only make them feel better, but it will likely decrease their overall inflammatory burden and decrease the stress on joints and the low back."
You Might Also Like
Also By This Author
Eric Matteson, MD, MPH, chair of the rheumatology department at the Mayo Clinic in Rochester, Minn., says that joints take needlessly additional pressure in obese patients.
ADVERTISEMENT
SCROLL TO CONTINUE
"Excess body weight is a major contributor to joint damage of lower extremity joints because of additional loading, which contributes to progression of joint disease," he adds. "This is especially important in patients who already have joint disease because of rheumatoid arthritis, for example."
Prevalence & Risk Factor for Rheumatic Illnesses
Obesity has risen to record highs, according to the Centers for Disease Control and Prevention. Some 37.7% of adults were obese as of 2013–14, and 17.2% of youth ages 9–12 were classified obese.1 The condition has been established as a risk factor for psoriasis and psoriatic arthritis, Dr. Ritchlin says.
ADVERTISEMENT
SCROLL TO CONTINUE
It compounds morbidities, such as heart disease, diabetes and gout, and adipocytes are also generators of inflammatory cytokines, Dr. Matteson adds.
"This may contribute to predisposition to some forms of inflammatory arthritis and has been cited as a risk factor for rheumatoid arthritis," he says.
Treatment Complications
Treatment for RA has advanced in the past few decades and is currently moving forward with the advent of biologics, but many treatments are less effective for obese patients.
ADVERTISEMENT
SCROLL TO CONTINUE
"Many medications, including biologics, do not seem to work as well in obese patients, possibly also related to adipocyte activity," Dr. Matteson says.
Weight Loss as a Care Goal
The diminished effectiveness of treatment is not the only hurdle. Obesity is a social and cultural phenomenon driven by a variety of factors, including people's higher caloric intake than previous generations, the relative lack of physical activity with more modern office workplaces and the rise of a "fast food culture," Dr. Matteson says.