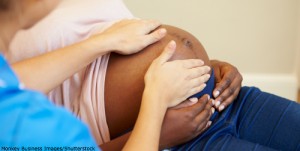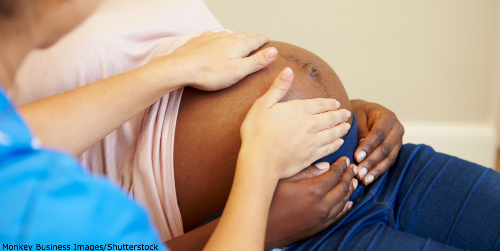 During pregnancy and lactation, some women choose to endure active inflammatory arthritis rather than take disease-modifying drugs. Mehret Birru Talabi, MD, PhD, assistant professor of rheumatology and clinical immunology of the University of Pittsburgh, Pa., and colleagues found some women are concerned about medication safety during pregnancy and while breastfeeding their baby.
Also By This Author
In results of their mixed-methods study, published in the July 2021 issue of ACR Open Rheumatology, Birru Talabi et al. report that patients' health providers gave them conflicting advice about medication safety during pregnancy and lactation—advice which, in some cases, undermined their trust in their providers.1 The authors emphasize the high rate of peripartum exposure to the fetotoxic drug, methotrexate, underscores the need for better family planning care for women with childbearing potential.
ADVERTISEMENT
SCROLL TO CONTINUE
The investigators performed their study in collaboration with ArthritisPower, a patient-powered research network, and CreakyJoints, its online partner community. The organizations helped develop and disseminate a survey among community members with inflammatory arthritis who had at least one pregnancy after their diagnosis with a rheumatic illness. Additionally, the investigators used thematic analysis to evaluate the participants' (N=66) free text responses. The women in the study were 40 years old on average, and 19 of their pregnancies ended in fetal loss.
Misinformation & Inconsistent Advice
According to Dr. Birru Talabi, for years rheumatologists have observed that rheumatoid arthritis (RA) can improve during pregnancy. However, more recent evidence suggests many women still experience some disease activity during pregnancy. The study revealed that although pregnant women are not experiencing full relief from their symptoms, 80% discontinued even safe medications in preparation for pregnancy or during pregnancy and lactation. The findings were consistent with previous research showing that many patients stop filling prescriptions during pregnancy.2 The results also prompt concern that a patient's fear of the medications harming their fetus may lead to disability or damage from inflammatory arthritis that can extend beyond pregnancy.
ADVERTISEMENT
SCROLL TO CONTINUE
The study revealed that although some patients discontinue medications out of fear and a lack of information, other patients discontinue medications because of misinformation. In part, this discontinuation occurs because decisions to continue medications during pregnancy were influenced by their perceptions of safety and advice from healthcare providers other than their rheumatologists.
"Misinformation, in general, has consequences," says Dr. Birru Talabi, adding, "This discontinuation of safe medications may, unfortunately, cause a lot of physical suffering for patients with inflammatory arthritis."
Dr. Birru Talabi underscores the importance of physicians having intentional discussions with their patients about the use of medications during pregnancy.3 This approach, she hopes, will help avoid giving patients the impression that a given medication may be harmful to the fetus. She emphasizes patients should be informed that medications that are pregnancy compatible should be continued during pregnancy. In contrast, medications with known risks of birth defects, such as methotrexate, should be discontinued. The study found this advice is not always given because patients reported that 15% continued to take methotrexate while they were pregnant.
ADVERTISEMENT
SCROLL TO CONTINUE
Know Patient's Reproductive Goals
Because rheumatologists prescribe drugs that are a risk to pregnancy, such as methotrexate, Dr. Birru Talabi says prescribers should have knowledge about their patient's reproductive goals. She explains conversations about these goals should be had with all patients with childbearing potential, including those patients who do not identify as female.
Dr. Birru Talabi suggests rheumatologists routinely ask patients about their pregnancy and reproductive goals, noting that "a lot can happen in several months."
Although she acknowledges that no official recommendations exist for how often these conversations should take place in the practice of rheumatology, she points to the ACR Reproductive Health Guideline that says contraception tailored to the individual patient with emphasis on safety and efficacy should be discussed and encouraged among people who do not wish for pregnancy. Also, in the case of women of reproductive age, contraception and pregnancy planning should be discussed at the initial or an early visit.4
Coordinated Care
The study also found some women with inflammatory arthritis described advice about medication safety as inconsistent between providers, leading the authors to suggest rheumatology patients would benefit from continued coordinated care between their providers. Such coordinated care reassures patients, says Dr. Birru Talabi.
Particularly, she thinks it's important for rheumatologists—when possible—to coordinate with obstetricians and gynecologists about the messaging around medication use during pregnancy and suggests rheumatologists reach out to the obstetrician/gynecologist community to identify and build relationships with physicians who have an interest in patients with rheumatic disease.
Pre-Pregnancy Guidance
Some patients also appear to receive conflicting advice on contraception safety, says Dr. Birru Talabi. This conflict is a problem because many patients are prescribed drugs with unclear or known fetal risk. She explains the results can be devastating from a clinical perspective if a patient becomes pregnant, especially because women in various parts of the country do not have the option to end a pregnancy. Thus, Dr. Birru Talabi emphasizes rheumatologists must continue to inform women that they are taking a medication with fetal toxicity before they become pregnant.
According to Dr. Birru Talabi, patient-centered medical care means rheumatologists should center on the patients' goals and preferences related to reproduction. In some cases, this approach may mean a patient may choose pregnancy during a time of active inflammatory arthritis.5
"We have to be able to meet patients where they are," says Dr. Birru Talabi.
Dr. Birru Talabi concludes that although some of the findings from the study may be concerning, her research identified factors that—with intentional and patient-centered choices—can be improved.
"We have so much to do in terms of gaining patient trust about medication safety," says Dr. Birru Talabi. "What excites me as a clinician and a researcher is that we can change this."
---
Lara C. Pullen, PhD,
is a medical writer based in the Chicago area.
References
Talabi MB, Eudy AM, Jayasundra M, et al. Tough choices: Exploring medication decision-making during pregnancy and lactation among women with inflammatory arthritis. ACR Open Rheumatol. 2021 Jul;3(7):475–483.
Desai RJ, Huybrechts KF, Bateman BT, et al. Brief report: Patterns and secular trends in use of immunomodulatory agents during pregnancy in women with rheumatologic conditions. Arthritis Rheumatol. 2016 May;68(5):1183–1189.
Talabi MB, Clowse MEB. Antirheumatic medications in pregnancy and breastfeeding. Curr Opin Rheumatol. 2020 May;32(3):238–246.
LR Sammaritano, BL Bermas, EE Chakravarty, et al. 2020 American College of Rheumatology Guideline for the Management of Reproductive Health in Rheumatic and Musculoskeletal Diseases. Arthritis Rheumatol. 2020 Apr;72(4):529-556.
Talabi MB, Clowse MEB, Schwarz EB, et al. Family planning counseling for women with rheumatic diseases. Arthritis Care Res (Hoboken). 2018 Feb;70(2):169–174.