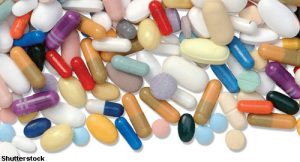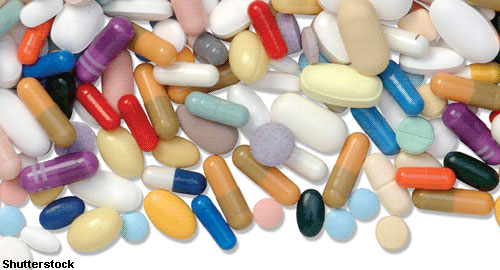 On Nov. 22, the U.S. Food & Drug Administration (FDA) announced that it is investigating the risk of severe hypocalcemia with serious outcomes, including hospitalization and death, for patients taking denosumab for osteoporosis who also have advanced renal disease and are undergoing dialysis.1
You Might Also Like
Explore This Issue
March 2023
Also By This Author
Denosumab (Prolia) is a monoclonal antibody that binds to receptor activator of nuclear factor-kappa B ligand (RANKL), inhibiting osteoclast formation, maintenance and survival. It also reduces bone resorption and turnover.2 In June 2010, the FDA approved this agent to treat osteoporosis in women who are postmenopausal and at high risk for bone fracture. Subsequently, the FDA approved denosumab to treat osteoporosis in men, glucocorticoid-induced osteoporosis, bone loss in men receiving androgen deprivation therapy for prostate cancer and women receiving aromatase inhibitors to treat breast cancer.
ADVERTISEMENT
SCROLL TO CONTINUE
Denosumab is administered subcutaneously every six months by a healthcare professional.
Action
The FDA is reviewing results from an ongoing safety study of denosumab that suggest an increased risk of hypocalcemia in patients with advanced renal disease. Additionally, the preliminary results of a separate internal study being conducted at the FDA show a substantial risk with serious outcomes, including hospitalization and death, in patients on dialysis who have been treated with denosumab.1
ADVERTISEMENT
SCROLL TO CONTINUE
Due to the frequency and seriousness of these outcomes, the FDA is alerting healthcare professionals and patients as the agency continues its evaluation. The FDA will communicate its final conclusions and recommendations when the review is complete.
Healthcare professionals should evaluate their patients who are on dialysis and receiving denosumab for risks of developing hypocalcemia. These patients should receive adequate calcium and vitamin D supplementation, as well as frequent serum calcium monitoring. More frequent serum calcium monitoring may be necessary to decrease the likelihood or severity of these newly identified risks.3
Patients on dialysis should immediately seek help if they experience symptoms of hypocalcemia, such as unusual tingling or numbness in the hands, arms, legs or feet; painful muscle spasms or cramps; throat or lung spasms that lead to difficulty breathing; vomiting; seizures; and/or irregular heart rhythm.3
ADVERTISEMENT
SCROLL TO CONTINUE