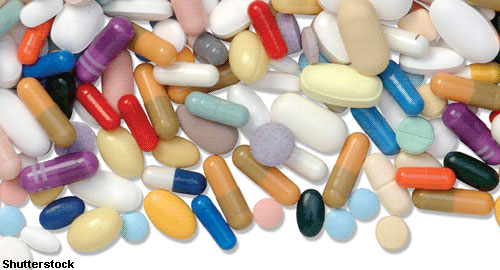 Piclidenoson in Trials for Psoriasis & RA
Piclidenoson (CF101), an oral A3 adenosine receptor agonist, is currently under development for treating autoimmune inflammatory diseases. The first patients are being enrolled in the phase 3 Comfort trial, which will evaluate the safety and efficacy of piclidenoson for treating moderate to severe plaque psoriasis.1
Also By This Author
The Comfort trial will include 407 adult patients in Europe, Canada and Israel to evaluate and compare twice daily piclidenoson in 2 or 3 mg doses with 30 mg apremilast and/or placebo given twice daily. The study will run for 32 weeks, with the option to continue treatment through 48 weeks.2
ADVERTISEMENT
SCROLL TO CONTINUE
Additionally, piclidenoson is being evaluated in a phase 2 trial as a first line treatment for rheumatoid arthritis.
Duzallo Approved in Europe
The European Commission has approved the fixed-dose combination therapy of allopurinol and lesinurad (Duzallo) for treating gout.2 Allopurinol/lesinurad is indicated for treating hyperuricemia in adult gout patients who have been unable to reach target uric acid serum levels with allopurinol monotherapy.
ADVERTISEMENT
SCROLL TO CONTINUE
Allopurinol decreases uric acid production, while lesinurad increases urinary excretion of uric acid, thus, leading to better control of uric acid levels. Lesinurad is the first novel uricosuric approved in Europe to treat gout in more than 40 years. Marketing authorization has been granted for the 28 European Union states and the European Economic Area countries including Norway, Iceland and Liechtenstein. This approval was based on the positive opinion adopted by the Committee for Medicinal Products for Human Use of the European Medicines Agency in June 2018.
The launch of this agent is planned for most European countries in 2019.
---
Michele B. Kaufman, PharmD, BCGP, is a freelance medical writer based in New York City and a pharmacist at New York Presbyterian Lower Manhattan Hospital.
ADVERTISEMENT
SCROLL TO CONTINUE