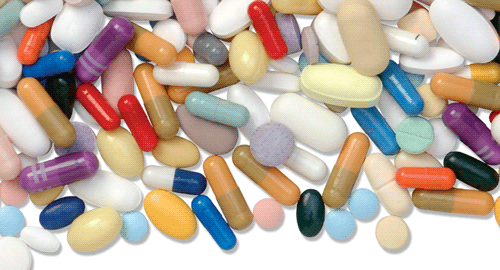 Sarilumab Approval Stalled
Sarilumab is an investigational interleukin-6 receptor (IL-6R) antibody for treating adult patients with moderate to severe active rheumatoid arthritis (RA). Sarilumab developers, Sanofi and Regeneron Pharmaceuticals, have received a complete response letter regarding the biologics license application (BLA) for this agent from the U.S. Food and Drug Administration (FDA).1 The letter refers to certain deficiencies identified during a good manufacturing practice inspection of the Sanofi Le Trait facility, where the product is filled and finished. This is one of the last steps in the manufacturing process.
Before the BLA can be approved, these deficiencies need to be resolved. Sanofi has submitted a comprehensive corrective action plan to the FDA. The corrective actions have been implemented, and a resolution addressing the concerns is in progress with the FDA.
ADVERTISEMENT
SCROLL TO CONTINUE
The letter did not identify any safety or efficacy concerns relating to sarilumab.
Piclidenoson Promising for Psoriasis Management
Piclidenoson (CF101) is an A3 adenosine receptor agonist (A3AR) currently in development for treating autoimmune diseases, including RA (Phase 2 trials completed) and psoriasis (Phase 2 and 3 trials completed). The agent's developer, Can-Fite, has reached an agreement with the European Medicines Agency (EMA) on the final design of a global Phase 3 trial for treating psoriasis.2 Initiation of the trial is planned for the second half of 2017.
ADVERTISEMENT
SCROLL TO CONTINUE
This Phase 3 trial will be a randomized, double-blind, placebo- and active-controlled study. It will investigate the efficacy and safety of daily oral piclidenoson compared with placebo and apremilast (Otezla) in approximately 400 patients with moderate to severe plaque psoriasis. Patients will be selected for the study based on the overexpression of the A3AR biomarker.
Piclidenoson will be administered twice daily for 32 weeks. The primary efficacy end point will be the proportion of subjects who achieve a Psoriasis Area and Severity Index (PASI) score response of ≥75% (PASI 75) compared with placebo at Week 16. The secondary endpoints include non-inferiority to apremilast at Week 32, and efficacy and safety data for piclidenoson up to 48 weeks of treatment, as well as the extension period.
---
Michele B. Kaufman, PharmD, CGP, RPh, is a freelance medical writer based in New York City and a pharmacist at New York Presbyterian Lower Manhattan Hospital.
ADVERTISEMENT
SCROLL TO CONTINUE