To ensure compliance, a seller may consider auditing the practice internally or contracting with a third-party auditor who can identify any problems and issues with the organization's policies and procedures, practices and day-to-day operations.
You Might Also Like
Explore This Issue
August 2017
Also By This Author
Agreements
One of the most onerous phases of due diligence for a buyer is the agreement analysis. A potential buyer will want to see all material agreements the seller is party to in order to determine various pieces of information, such as whether the agreements can be assigned or transferred. A contract review may seem straightforward in theory, but in practice it can become quite difficult, especially if the selling practice does not keep good records. To make this process as seamless as possible, a potential seller should keep copies of agreements in a readily available place, monitor agreements on a monthly basis and make sure that all agreements are valid and current.
ADVERTISEMENT
SCROLL TO CONTINUE
Disclosure Schedules
A seller can disclose certain information to a buyer in a disclosure schedule specific to each transaction. Each purchase document asks for different information depending on the deal structure, business terms and the representations made by the seller in the purchase documents. However, some common pieces of information are quite often included in the disclosure schedules, including lists of patients and suppliers, permits, licenses and material agreements, as well as information regarding any noncompliance issues and finances. Having a handle on this type of information preemptively will help make the disclosure schedule process easier, which will, in turn, help reduce legal costs.
Although some aspects of due diligence likely cannot be anticipated, having a good understanding of the process will make due diligence more efficient and productive. The key to any due diligence is organization. As a potential seller, it is vital to be organized during a transaction. However, it is equally important to be prepared before a transaction begins, because this can help expedite the transaction process and result in a less expensive, faster and better end result for both the buying and selling parties.
ADVERTISEMENT
SCROLL TO CONTINUE
---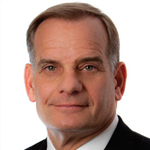 Steven M. Harris, Esq., is a nationally recognized healthcare attorney and a member of the law firm McDonald Hopkins LLC. Contact him via email at [email protected].