---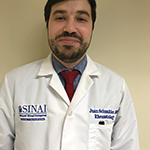 Juan Schmukler, MD, is a staff rheumatologist at Mount Sinai Hospital, Chicago. He previously served as chief medical resident at the John H. Stroger Hospital of Cook County, Chicago, from 2015–16 and as a fellow in rheumatology at Rush University Medical Center, Chicago, from 2016–18.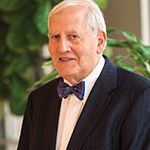 Theodore Pincus, MD, is a professor of medicine in the Division of Rheumatology, Rush University Medical Center, Chicago.
ADVERTISEMENT
SCROLL TO CONTINUE
Disclosure
Dr. Pincus is president of Medical History Services LLC and holds a copyright and trademark on MDHAQ and RAPID3, for which he receives royalties and license fees, all of which are used to support further development of quantitative questionnaire measurements for patients and doctors in clinical rheumatology care.
Ethics & Consent
The Rush University Institutional Review Board waived a requirement for patient consent in completion of patient questionnaires, because the questionnaire is a component of routine care, analogous to laboratory tests, for quantitative data to guide clinical decisions.
ADVERTISEMENT
SCROLL TO CONTINUE
References
Castrejón I, McCollum L, Tanriover MD, Pincus T. Importance of patient history and physical examination in rheumatoid arthritis compared to other chronic diseases: Results of a physician survey. Arthritis Care Res (Hoboken). 2012 Aug;64(8):1250–1255.
Weed LL. Medical records that guide and teach. N Engl J Med. 1968 Mar 21;278(12):652–657 concl.
Pincus T, Castrejón I. Are patient self-report questionnaires as 'scientific' as biomarkers in 'treat-to-target' and prognosis in rheumatoid arthritis? Cur Pharm Des. 2015;21(2):241–256.
Pincus T, Sokka T, Kautiainen H. Further development of a physical function scale on a MDHAQ for standard care of patients with rheumatic diseases. J Rheumatol. 2005 Aug;32(8):1432–1439. [Erratum in J Rheumatol. 2005 Nov;32(11):2280.]
Pincus T. Pain, function, and RAPID scores: Vital signs in chronic diseases, analogous to pulse and temperature in acute diseases and blood pressure and cholesterol in long-term health. Bull NYU Hosp Jt Dis. 2008;66(2):155–165.
Pincus T, Bergman MJ, Yazici Y. RAPID3-an index of physical function, pain, and global status as 'vital signs' to improve care for people with chronic rheumatic diseases. Bull NYU Hosp Jt Dis. 2009;67(2):211–225.
Anderson J, Caplan L, Yazdany J, et al. Rheumatoid arthritis disease activity measures: American College of Rheumatology recommendations for use in clinical practice. Arthritis Care Res (Hoboken). 2012 May;64(5):640–647.
Curtis JR, Chen L, Danila MI, et al. Routine use of quantitative disease activity measurements among US rheumatologists: Implications for treat-to-target management strategies in rheumatoid arthritis. J Rheumatol. 2018 Jan; 45(1):40–44.
Pincus T, Castrejón I. MDHAQ/RAPID3 scores: Quantitative patient history data in a standardized 'scientific' format for optimal assessment of patient status and quality of care in rheumatic diseases. Bull NYU Hosp Jt Dis. 2011;69(3):201–214.
Castrejón I, Nikiphorou E, Jain R, et al. Assessment of fatigue in routine care on a Multidimensional Health Assessment Questionnaire (MDHAQ): A cross-sectional study of associations with RAPID3 and other variables in different rheumatic diseases. Clin Exp Rheumatol. 2016 Sept–Oct;34(5):901–909.
Stucki G, Liang MH, Stucki S, et al. A self-administered rheumatoid arthritis disease activity index (RADAI) for epidemiologic research. Psychometric properties and correlation with parameters of disease activity. Arthritis Rheum. 1995 Jun;38(6):795–798.
Castrejón I, Yazici Y, Pincus T. Patient self-report RADAI (Rheumatoid Arthritis Disease Activity Index) joint counts on an MDHAQ (Multidimensional Health Assessment Questionnaire) in usual care of consecutive patients with rheumatic diseases other than rheumatoid arthritis. Arthritis Care Res (Hoboken). 2013 Feb;65(2):288–293.
Wolfe F, Clauw DJ, Fitzcharles MA, et al. Fibromyalgia criteria and severity scales for clinical and epidemiological studies: A modification of the ACR Preliminary Diagnostic Criteria for Fibromyalgia. J Rheumatol. 2011 Jun;38(6):1113–1122.
Schmukler J, Jamal S, Castrejón I, et al. Fibromyalgia assessment screening tools (FAST) based on only multidimensional health assessment questionnaire (MDHAQ) scores as clues to fibromyalgia. ACR Open Rheumatology. 2019.
Gibson KA, Castrejón I, Descallar J, Pincus T. Fibromyalgia Assessment Screening Tool (FAST): Clues to fibromyalgia on a multidimensional health assessment questionnaire (MDHAQ) for routine care. J Rheumatol. 2019 Sep 1. pii: jrheum.190277.
King TE Jr., Bradford WZ, Castro-Bernardini S, et al. A phase 3 trial of pirfenidone in patients with idiopathic pulmonary fibrosis. N Engl J Med. 2014 May 29;370(22):2083–2092. [Erratum in N Engl J Med. 2014 Sep 18;371(12):1172.]
Wachter RM. The Digital Doctor: Hope, Hype, and Harm at the Dawn of Medicine's Computer Age. New York: McGraw-Hill Education; 2015. xv, 330.
Gandhi TK, Weingart SN, Borus J, et al. Adverse drug events in ambulatory care. N Engl J Med. 2003 Apr 17;348(16):
1556–1564.
Johansen MA, Henriksen E, Horsch A, et al. Electronic symptom reporting between patient and provider for improved health care service quality: A systematic review of randomized controlled trials. part 1: State of the art. J Med Internet Res. 2012 Sep–Oct;14(5):e118.
Basch E, Pugh SL, Dueck AC, et al. Feasibility of patient reporting of symptomatic adverse events via the patient-reported outcomes version of the common terminology criteria for adverse events (PRO-CTCAE) in a chemo­radiotherapy cooperative group multicenter clinical trial. Int J Radiat Oncol Biol Phys. 2017 Jun 1;98(2):409–418.
Pincus T, Swearingen C, Wolfe F. Toward a multidimensional Health Assessment Questionnaire (MDHAQ): Assessment of advanced activities of daily living and psychological status in the patient-friendly health assessment questionnaire format. Arthritis Rheum. 1999 Oct;42(10):2220–2230.