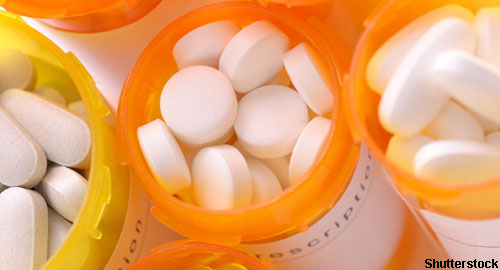 In late December 2018, the
results
of a large head-to-head superiority trial in adults with psoriatic arthritis (PsA) were announced.
1
This study was a Phase 3b/4, open-label, randomized, parallel-group, controlled clinical trial, comparing on-label doses of
ixekizumab
and
adalimumab
along with use of concomitant conventional disease-modifying antirheumatic drugs (DMARDs).
Blinded outcome assessments were used to evaluate the efficacy and safety of ixekizumab compared with adalimumab in PsA patients who were biologic DMARD-naive over a 52-week treatment period. The primary efficacy endpoints were simultaneous achievement of ACR50 and PASI100 response at Week 24. Major secondary endpoints included demonstration of non-inferiority in ACR50 and superiority in PASI100 in ixekizumab-treated patients compared with adalimumab-treated patients.
Patients (N=566) could be enrolled in the study if they had active PsA and plaque psoriasis (body surface area involvement of at least 3%) and had an inadequate response to at least one conventional DMARD.
Patients with active PsA were randomized to receive a 160 mg starting dose of ixekizumab followed by 80 mg of ixekizumab every four weeks, or 40 mg of adalimumab every two weeks, for a total of 52 weeks. The primary analysis was conducted at Week 24.
Patients who met criteria for moderate to severe plaque psoriasis received a 160 mg starting dose of ixekizumab followed by 80 mg of ixekizumab every two weeks from Week 2 to Week 12, and every four weeks thereafter. Or these patients received 80 mg starting doses of adalimumab followed by 40 mg of adalimumab every two weeks beginning one week after the initial dose.
Ixekizumab met the primary endpoint and all major secondary endpoints. The safety profile for ixekizumab was similar to that previously reported, with no new safety signals identified. The manufacturer plans to submit detailed data from this study to scientific meetings and peer-reviewed journals this year.
---
Michele B. Kaufman, PharmD, BCGP, is a freelance medical writer based in New York City and a pharmacist at New York Presbyterian Lower Manhattan Hospital.
Reference
Eli Lilly and Company. News release: Lilly announces positive top-line results for Taltz (ixekizumab) vs. Humira (adalimumab) in a head-to-head (SPIRIT-H2H) superiority study in patients with active psoriatic arthritis. 2018 Dec 17.