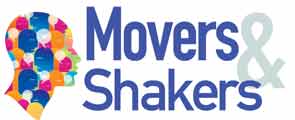 You Might Also Like
Explore This Issue
June 2013

Peter K. Gregersen, MD
ADVERTISEMENT
SCROLL TO CONTINUE
Head of the Feinstein Institute's Robert S. Boas Center for Genomics and Human Genetics in Manhasset, N.Y.
Dr. Gregersen will be awarded the Crafoord Prize in Polyarthritis from the Royal Swedish Academy of Sciences, alongside his colleagues Robert Winchester, MD, and Lars Klareskog, MD, in recognition for their work concerning the role of different genetic factors and their interactions with environmental factors in the process of diagnosing and treating rheumatoid arthritis. The results suggest that joint problems may start in the lungs.
ADVERTISEMENT
SCROLL TO CONTINUE
Dr. Gregersen has trained as a rheumatologist and has been working in the area of genetics for over two decades while leading several major international consortia to study the genetics of rheumatoid arthritis, systemic lupus, myasthenia gravis, myositis, and other autoimmune disorders.
Dr. Gregersen and his colleagues will be formally presented with the award on May 2 by the King of Sweden, Carl XVI Gustaf. The prize consists of $600,000 to be split among the scientists.
ADVERTISEMENT
SCROLL TO CONTINUE

Dan R. Littman MD, PhD
Helen L. and Martin S. Kimmel Professor of Molecular Immunology and professor of pathology and microbiology at the Skirball Institute of Biomolecular Medicine
The first annual Ross Prize for Molecular Medicine, issued by the Feinstein Institute's journal, Molecular Medicine, has been awarded to Dr. Littman. The Ross Award is given to mid-career scientists who have made a demonstrable impact in the understanding of human disease treatments and who hold significant promise of making even greater contributions to the field of molecular medicine.
Dr. Littman has made contributions to numerous areas of investigation, including: understanding the molecular basis of immune recognition, T-cell differentiation and selection, HIV pathogenesis, and the role of commensal bacteria in immune system regulation and development.
The Ross Award will be presented to Dr. Littman on June 24 at the New York Academy of Science in Manhattan. It will be followed by an academic lecture by Dr. Littman and other preeminent researchers.
NIH Awards Nearly $1.9 Million to Institutions in New York City
Weill Cornell Medical College, Icahn School of Medicine at Mount Sinai, and Beth Israel Medical Center have together been awarded $1.9 million by the National Institute of Mental Health to close the scientific gap in chronic fatigue syndrome (CFS) research. The award will fund an innovative four-year clinical study using advanced neuroimaging and clinical evaluations of patients with CFS. The study aims to expand the scientific understanding of CFS, improve diagnostics for the condition, and discover novel biomarkers, which may lead to new and more effective treatments.