You Might Also Like
Explore This Issue
November 2013
Also By This Author

ADVERTISEMENT
SCROLL TO CONTINUE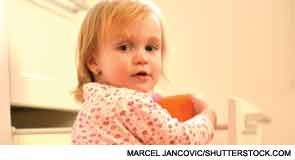 Healthcare providers need to explain to caregivers and patients how to appropriately store and dispose of these patches and other potentially hazardous medications to prevent inadvertent harm, especially to very young individuals.
Pipeline and Drug Approvals
Buprenorphine transdermal system (Butrans) for treating moderate to severe chronic pain requiring a continuous, around-the-clock opioid analgesic for an extended period, has been approved by the Food and Drug Administration (FDA) in a new dosage strength of 15 μg/hour.1 It is a once-weekly transdermal patch which is already available in 5-, 10-, and 20-mcg/hr strengths. A Risk Evaluation and Mitigation Strategy (REMS) also exists for the buprenorphine transdermal system.
Canakinumab (Ilaris) has been approved by the European Commission (EC) to treat active systemic juvenile idiopathic arthritis (sJIA) in patients two years of age and older who have had an inadequate response to previous therapy with systemic corticosteroids and nonsteroidal antiinflammatory drugs (NSAIDs).2 Patients two to 19 years of age in the clinical trials showed significant improvements (84%) in the adapted pediatric ACR30 compared to a 10% response in placebo-treated patients following one subcutaneous (SubQ) dose of canakinumab. Ninety-two of 128 patients attempted steroid tapering in the open-label part of one of the studies. Of these patients, 46% discontinued corticosteroids entirely while 62% significantly reduced their corticosteroid use. Additionally, in the controlled portion of this study, there was a 64% relative reduction in the flare risk for the canakinumab-treated patients compared with placebo-treated patients. All primary endpoints were met.
ADVERTISEMENT
SCROLL TO CONTINUE
Ustekinumab (Stelara), the interleukin 12 and 23 antagonist, has been FDA approved for treating adults with moderate to severe psoriatic arthritis, either as monotherapy or in combination with methotrexate.3,4 This approval was based on the results of the PSUMMIT I and PSUMMIT II trials. These studies were multinational, phase III, multicenter, double-blind, placebo controlled, and randomized. Studies included 927 patients with at least five tender and swollen joints and elevated C-reactive protein (>3 mg/L) despite conventional therapy and/or previous biologic treatment with tumor necrosis factor–blocking agents. Patients received either SubQ placebo, SubQ ustekinumab 45 mg, or SubQ ustekinumab 90 mg at baseline and after one month, and every 12 weeks thereafter. Patients were randomized in a 1:1:1 manner. The primary endpoint was a 20% or greater improvement in ACR20 criteria at Week 24. In PSUMMIT 1, at six months, 42% of patients the ustekinumab 45 mg–treated group had a 20% improvement in symptoms, according to the ACR20; 50% of the ustekinumab 90 mg–treated group had a 20% improvement in symptoms, according to the ACR20 in the same timeframe. Placebo-treated patients had a 23% response rate. In PSUMMIT II, 44% of active-treated patients had an ACR20 response at six months.