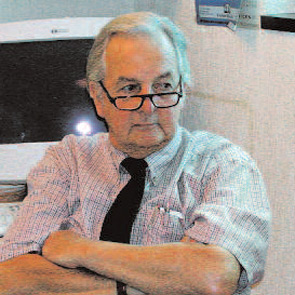 Dr. Holman has been a visionary thinker about patient outcomes measures and the need for a better form of care for patients with chronic disease.
By all accounts, Halsted R. Holman, MD, Guggenhime professor of medicine, emeritus, at Stanford Medical School (Calif.), has been a major presence in several different scientific arenas. From a stellar career as a laboratory immunologist, he went on to become chair of medicine when Stanford Medical School relocated to Palo Alto in 1960 and help found and shape the Robert Wood Johnson Clinical Scholars Program. He has been a visionary thinker about patient outcomes measures and the need for a better form of care for patients with chronic disease.
Through each of his major career paths, Dr. Holman has manifested his talent for gathering other gifted and motivated scientists, and for encouraging their collaborations and creativity. The results have been far reaching—not just for rheumatology, but also for how we view chronic diseases in general. Vibeke Strand, MD, clinical professor of medicine in the division of immunology at Stanford University in Palo Alto, has known Dr. Holman for over 15 years. "He has really made tremendous contributions to rheumatology," she says, "first as an immunologist and then in terms of patient-reported outcome measures and self-help."
In addition to his intelligence and achievements, perhaps the most striking quality in personal exchanges with Dr. Holman is his gracious modesty. When some of his former students and collaborators approached Dr. Holman in 2000 about honoring him with a festschrift (an academic tradition of German origin, whereby students and colleagues write and publish a tribute to their mentors), Dr. Holman insisted that they write the piece focusing not on his personal achievements but on "action research."1
You Take Lupus
Reached by phone at his Stanford office one morning, Dr. Holman says his path to immunology/ rheumatology was "quite unplanned," and a "chance phenomenon." While in medical school at Yale University School of Medicine in New Haven, Conn., he discovered an affinity for research. After completing his residency at Montefiore Hospital in the Bronx, N.Y., he took a job in the laboratory of Henry Kunkel, MD, professor at the Rockefeller Institute, in 1955.
Previously, Dr. Kunkel had studied liver disease and liver function, but had decided to change the direction of his investigations to the rheumatic diseases. That decision, says Dr. Holman, was based on the emergence of two new major techniques for laboratory investigation: preparative electrophoresis and ultracentrifugation, which allowed the separation and identification of serum proteins. Dr. Kunkel was interested in using these techniques to elucidate the origins of two laboratory tests: the rheumatoid factor and the lupus erythematosus (LE) cell.