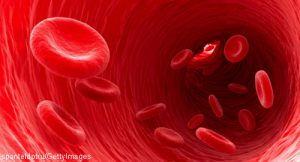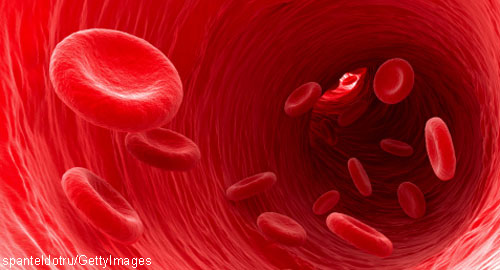 CHICAGO—Choosing a treatment for antiphospholipid syndrome (APS) involves an array of factors, from the antibodies present to their titers to other risk factors, said Lisa Sammaritano, MD, during a guided tour of APS treatment at the 2019 ACR State-of-the-Art Clinical Symposium, held April 5–7.
You Might Also Like
Also By This Author
Dr. Sammaritano, associate attending physician at the Hospital for Special Surgery, New York, and associate professor of clinical medicine at Weill Cornell Medical College, New York, said the proposed pathogenesis of APS is complicated. It may involve local inflammation, vasculopathy and pregnancy complications—not just thrombosis.
"This [complication] is helpful to think about when we talk about potential non-anticoagulant therapies for this syndrome going forward," said Dr. Sammaritano, who also discussed how to assess the risk of thrombosis, asymptomatic treatment and secondary thrombosis prevention in APS.
Assessing an APS patient's thrombosis risk is not straightforward, she said, noting, "That is actually quite hard to define, mainly because of their other risk factors."
ADVERTISEMENT
SCROLL TO CONTINUE
Risk Factors
Patients are at high risk for thrombosis if they are positive for lupus anticoagulant antibodies. Additionally, patients are especially at risk if they're triple positive, which means being positive for lupus anticoagulant, anti-cardiolipin and anti-beta2 GPI antibodies. The persistence of antibody titers and other risk factors, such as having lupus, cardiovascular risk factors or smoking, also play important roles, Dr. Sammaritano said.
Patients with antiphospholipid antibodies who are otherwise healthy have less than a 1% chance per year of developing thrombosis. But this risk factor can rise to 10% per year in women with a history of recurrent fetal loss and to more than 10% in patients with a history of venous thrombosis who stopped anticoagulant medication within six months.1
The odds ratio of venous thrombosis for those who are lupus anticoagulant positive is more than 6 and for arterial thrombosis, it's 3.58. For triple positivity, the odds ratio is 33.
ADVERTISEMENT
SCROLL TO CONTINUE
For women with antiphospholipid antibodies, the risk of morbidity in pregnancy is assessed similarly, with positive lupus anticoagulant or triple positivity carrying the gravest risks, while other factors also heighten risk, Dr. Sammaritano said.
Treatment
Whether to start preventive treatment for patients who have antiphospholipid antibodies but no symptoms is one of the more controversial questions in the field.
"There are no good data that support using medication in an asymptomatic, antiphospholipid-positive individual," Dr. Sammaritano said. "However, there are many studies that suggest [a benefit]."