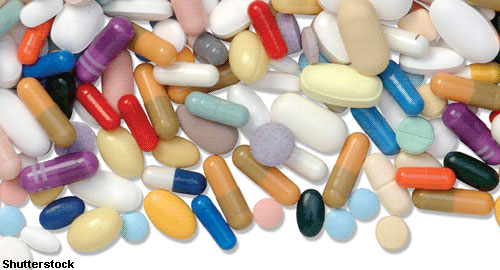 In late October, the U.S. Food and Drug Administration approved an update for rituximab's (Rituxan) label.1 The label will now include information about follow-up treatment in adults with granulomatosis with polyangiitis (GPA) and microscopic polyangiitis (MPA) who have achieved disease control with induction treatment. The change is based on results from the MAINRITSAN trial, which was a randomized, controlled clinical trial of rituximab conducted by the French Vasculitis Study Group.
You Might Also Like
Explore This Issue
December 2018
Also By This Author
In 2011, the FDA approved rituximab combined with glucocorticoids to treat adult patients with GPA and MPA, with the precaution that limited data were available on the safety and efficacy of subsequent courses in these patients. The safety and efficacy of rituximab retreatment had not yet been established.2
ADVERTISEMENT
SCROLL TO CONTINUE
New Research
The MAINRITSAN trial evaluated the efficacy and safety of rituximab compared with azathioprine as follow-up treatment for ANCA-associated vasculitis, such as GPA and MPA. To participate, study patients (N=115; 86 with GPA, 24 with MPA, five with renal-limited ANCA-associated vasculitis) had to have achieved disease control after remission induction with cyclophosphamide and glucocorticoids. The follow-up regimen consisted of rituximab with glucocorticoids.
The study's primary endpoint was the occurrence of major relapse by Month 28. The study defined major relapse as the reappearance of clinical and/or laboratory signs of vasculitis activity that could be life threatening or lead to organ failure or damage.
ADVERTISEMENT
SCROLL TO CONTINUE
At Month 28, three patients (5%) on the rituximab regimen achieved the primary endpoint. By Month 28, 17 patients (29%) in the azathioprine-treated group achieved the primary endpoint.
As a result of this research, the label update will remove the precaution for GPA and MPA from rituximab's prescribing information.
---
Michele B. Kaufman, PharmD, BCGP, is a freelance medical writer based in New York City and a pharmacist at New York Presbyterian Lower Manhattan Hospital.
ADVERTISEMENT
SCROLL TO CONTINUE