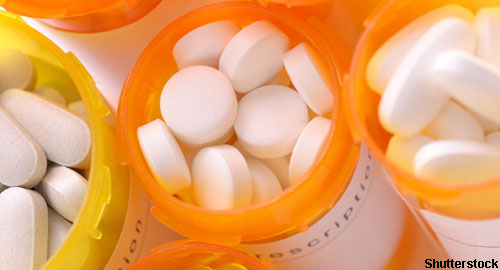 Tocilizumab Application for GCA
A supplemental biologics license application has been accepted by the U.S. Food and Drug Administration (FDA) for tocilizumab (Actemra) to treat giant cell arteritis (GCA), a chronic, potentially life-threatening autoimmune condition.1 The FDA will undertake a priority review of the application, which is based on the results of the Phase III GiACTA study that evaluated Actemra/RoActemra (tocilizumab) in GCA patients.
You Might Also Like
Also By This Author
GiACTA (NCT01791153) was a Phase 3, global, randomized, double-blind, placebo-controlled, multicenter trial investigating the efficacy and safety of tocilizumab as a treatment for GCA. The study included 251 patients across 76 sites in 14 countries. The primary and key secondary endpoints were evaluated at Week 52.2,3
ADVERTISEMENT
SCROLL TO CONTINUE
The study showed that when initially combined with a six-month glucocorticoid regimen, tocilizumab could more effectively sustain GCA remission through one year compared with patients treated with steroid monotherapy who were tapering usage over six or 12 months.
Roche, the manufacturer of tocilizumab, notes that there have been no new treatments for GCA in more than 50 years.
ADVERTISEMENT
SCROLL TO CONTINUE
Piclidenoson Studied in Autoimmune Diseases
Piclidenoson is an oral, A3 adenosine receptor antagonist (A3AR) currently in clinical trials for autoimmune diseases, including psoriasis (Phase 2/3) and rheumatoid arthritis (RA).4 This agent was developed and is being investigated as a first-line therapy and replacement for methotrexate, the current standard of care for RA.
Phase 2 clinical trials for RA are completed. Piclidenoson is scheduled to enter Phase 3 trials this year for both RA and psoriasis. ACRobat, a Phase 3 randomized, double-blind, active and placebo-controlled clinical trial of piclidenoson, has begun patient enrollment for 500 patients in Europe, Canada and the U.S.
The Phase 3 study's primary endpoint is a decrease in disease activity score (DAS) after Week 12 of treatment with 1 mg or 2 mg piclidenoson given twice daily compared with weekly doses of methotrexate and placebo. Secondary endpoints will include ACR20, ACR50 and ACR70 scores.5 The total study duration will be 24 weeks to provide additional data on long-term efficacy and safety.
ADVERTISEMENT
SCROLL TO CONTINUE
---
Michele B. Kaufman, PharmD, BCGP, is a freelance medical writer based in New York City and a pharmacist at New York Presbyterian Lower Manhattan Hospital.
References