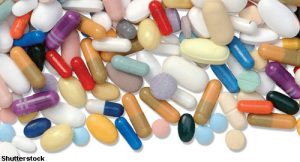 SMC Recommends Risankizumab for Psoriasis
In October, the Scottish Medicines Consortium (SMC) published a positive, detailed advice document recommending risankizumab (Skyrizi) for treating adults with moderate to severe psoriasis.1 The treatment specifically for patients who are intolerant to conventional systemic therapies, such as cyclosporine, methotrexate and phototherapy, patients for whom conventional systemic therapies have failed or those who have a contraindication to these treatments.
You Might Also Like
Explore This Issue
December 2019
Also By This Author
The detailed advice document was based on results of the phase 3 studies, UltIMMa-1, UltIMMa-2, IMMvent and IMMhance. Across all four of these studies, risankizumab showed high Psoriasis Area and Severity Index (PASI) 90 rates at Week 16, which were maintained through Week 52.
ADVERTISEMENT
SCROLL TO CONTINUE
Real-World Data on Secukinumab
Secukinumab (Cosentyx) is a human IgG1κ monoclonal antibody that binds to the protein interleukin 17A and is approved to treat multiple diseases. Early this month, its manufacturer, Novartis, reported data on secukinumab from five real-world evidence and observational studies conducted in Europe, North America and Latin America. These studies provided a wide range of clinical insight for the treatment of more than 13,000 patients.2
The data from these studies show sustained efficacy, a favorable safety profile and improved quality of life for patients taking secukinumab for up to two-and-one-half years of use in the real world. Clinical evidence supports the use of secukinumab, which has demonstrated continued efficacy and safety for up to five years in patients with psoriasis, including for persistent psoriasis signs of the nails, scalp, palms and soles of the feet, psoriatic arthritis and ankylosing spondylitis.
ADVERTISEMENT
SCROLL TO CONTINUE