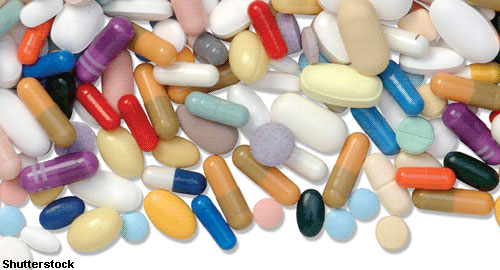 Abaloparatide + Alendronate Reduces Fracture Risk
During the American Society for Bone and Mineral Research 2017 Annual Meeting in Denver, researchers presented the results of the ACTIVExtend study.1,2 In this clinical trial, patients who had initially received and completed 18 months of treatment on abaloparatide or placebo received an additional 24 months of alendronate in an open-label manner.
Also By This Author
Patients who received this sequential therapy (abaloparatide then alendronate) showed a statistically significant reduction in fracture risk through 3.5 years. At Month 43, patients who initially had received abaloparatide had an 84% risk reduction in new vertebral fracture incidence compared with patients who had received placebo prior to alendronate. These data were considered statistically significant (P<0.0001). Additionally, patients who received abaloparatide prior to alendronate showed a 39% relative risk reduction in non-vertebral fractures compared with patients who received placebo prior to alendronate.
ADVERTISEMENT
SCROLL TO CONTINUE
Bruce Mitlak, MD, vice president of Clinical Development at Radius Health, the company that researched and manufactures abaloparatide, noted that an additional exploratory data analysis showed a statistically significant risk reduction in hip fractures in patients who received abaloparatide followed by alendronate compared with patients who received alendronate after placebo. All five patients who developed hip fractures during the trial initially received placebo.
Erelzi Now Available in Canada
Etanercept-szzs (Erelzi), a biosimilar of etanercept (Enbrel), is now available in Canada. The approval is based on wide-ranging analytical, preclinical and clinical comparisons to Enbrel.3 The comprehensive global development program for Erelzi included preclinical studies, pharmacokinetic studies and the Phase 3 confirmatory safety and efficacy EGALITY study. This Phase 3 study showed that patients could switch between Enbrel and this biosimilar treatment safely, without loss of efficacy.
ADVERTISEMENT
SCROLL TO CONTINUE
Erelzi is for multiple inflammatory diseases, including for adults with severe active rheumatoid arthritis with or without methotrexate, and to reduce the signs and symptoms of active ankylosing spondylitis. It is also approved to treat patients 4–17 years old with moderate to severe active polyarticular juvenile idiopathic arthritis who have had not had an adequate response to one or more disease-modifying anti-rheumatic drugs.
---
Michele B. Kaufman, PharmD, BCGP, is a freelance medical writer based in New York City and a pharmacist at New York Presbyterian Lower Manhattan Hospital.
References
ADVERTISEMENT
SCROLL TO CONTINUE