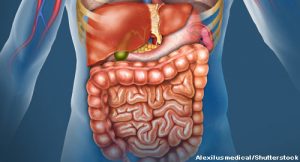 Interleukin (IL) 6 plays multiple roles in immune response, including promoting the activation and differentiation of T cells and B cells. The presence of IL-6 is also associated with some rheumatic diseases. Examples: The hyperproduction of IL-6 in lymphoid tissue causes multicentric Castleman's disease (MCD), a polyclonal lymphoproliferative disorder associated with hepatomegaly and/or splenomegaly. Rheumatologists have found patients with anti-neutrophil cytoplasmic antibody (ANCA) associated vasculitis (AAV) tend to have numerous immunopositive cells for IL-6 in their affected organs. Additionally, research has shown some patients with IgG4-related disease (IgG4-RD) have clinical and histopathological presentations similar to those of patients with MCD and AAV, although patients with IgG4-RD rarely present with swelling of the liver and spleen.
You Might Also Like
Also By This Author
Recent research suggests serum IL-6 levels at the onset of IgG4-RD correlate with clinical inflammatory parameters, such as serum levels of C-reactive protein (CRP), hemoglobin and albumin. However, the significant correlation between IL-6 level and IgG4 level is unknown. The research by Satoshi Tsukuda, PhD, assistant professor of gastroenterology and hepatology at the Kansai Medical University, Japan, and colleagues indicates serum IL-6 may be associated with involvement of the bile duct, liver and spleen. This association between splenic enlargement and higher serum IL-6 occurs even in the absence of cirrhosis and extrahepatic obstruction of the portal vein. The investigators published their findings online Jan. 17 in PLoS One.1
ADVERTISEMENT
SCROLL TO CONTINUE
The retrospective study included 43 patients with IgG4-RD who were diagnosed in accordance with the current criteria. The cohort included a heterogeneous group of patients with multiple underlying pathogenic components. The affected organs associated with IgG4-RD were the lacrimal gland (4%), salivary gland (37%), pancreas (86%), biliary tract (63%), liver (9%), spleen (16%), kidney (19%), retroperitoneum (9%), lymph node (49%) and aorta (2%). The researchers reported a median serum IL-6 level of 2.2 pg/mL, a median CRP level of 0.10 mg/dL and a median IgG4 level of 290 mg/dL.
The investigators divided the patients into two groups using an IL-6 cut-off of 4 pg/mL. They found the high IL-6 group (n=10) was older, had lower albumin and had higher CRP and higher aspartate aminotransferase (AST) than the low IL-6 group (n=33). Although the low IL-6 group had significantly more salivary gland involvement (46%) than the high IL-6 group (10%), there was significantly more hepatic swelling, kidney swelling and splenomegaly in the high IL-6 group compared with the low IL-6 group (liver: 40% vs. 0%; kidney: 40% vs. 12%; spleen 40% vs. 9%). Also, biliary tract involvement was more common in the high IL-6 group (90% vs. 58%), but the difference was not statistically significant.