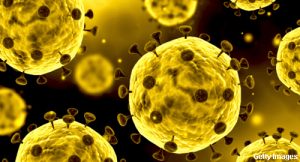 In December 2020, University of California, San Diego (UCSD) Health began vaccinating healthcare workers against the severe acute respiratory syndrome caused by SARS-CoV-2 (COVID-19) with mRNA vaccines: BNT162b2 (Pfizer-BioNTech) and mRNA-1273 (Moderna). Even after the vaccine rollout, UCSD Health continued its daily screening of all workers for COVID-19 symptoms or exposure. Those who were positive during the screening were tested for COVID-19 infection.
Also By This Author
Jocelyn Keehner, MD, a third-year infectious disease fellow at UCSD Health, and colleagues used the vaccination and testing data collected during this process to calculate vaccine effectiveness for every month from March 2021 to July 2021. The investigators documented a dramatic change in vaccine effectiveness from June 2021 (94.3%) to July 2021(65.5%). They believe this decrease resulted from both the emergence of the delta variant and the waning immunity from the vaccination. Their findings were published on Sept. 30, 2021, in the New England Journal of Medicine.1
ADVERTISEMENT
SCROLL TO CONTINUE
The San Diego Experience
Prior to the availability of a vaccine, healthcare workers at UCSD Health experienced a dramatic increase in SARS-CoV-2 infections. However, the number of positive tests decreased as the workforce became vaccinated. At the end of March 2021, UCSD Health had vaccinated 76% of its workforce. By the end of June 2021, 87% of the workforce was vaccinated, and by the end of July 2021, close to 99% of the workforce was fully vaccinated.
According to senior author Francesca J. Torriani, MD, an infectious disease specialist at UCSD Health, the study was prompted by the fact that in June 2021 UCSD Health began documenting breakthrough COVID-19 infections. Up until that time, these cases had been rare.
ADVERTISEMENT
SCROLL TO CONTINUE
The spring and early summer of 2021 also saw two notable changes in the pandemic in San Diego: In April 2021, UCSD Health documented its first cases of the delta variant in healthcare workers. In June 2021, California decreased its pandemic restriction and community mask use decreased. Thus, the area experienced an increase in infections in the spring, and the delta strain became the dominant strain in the area.
Waning Protection Strains Health System
Of the 227 UCSD Health infections that occurred from March 1 to July 31, Dr. Torriani's team found that 130 (57.3%) occurred in individuals who were fully vaccinated. They questioned whether the infection in vaccinated workers was due to increased viral load from the delta variant or waning immunity from the vaccines.