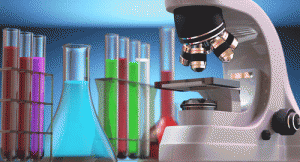 The leukocyte receptor complex (LRC) includes multiple receptors that bind to a diverse set of ligands. This group of highly homologous immunoglobulin (Ig)-like molecules includes the human osteoclast-associated receptor (OSCAR). OSCAR binds to human collagen and the collagen-like domains of surfactant protein D. It also associates with the immunoreceptor tyrosine-based activation motif (ITAM) receptor Fc receptor ɣ (FcRɣ). When OSCAR binds its ligand, the resulting signal activates osteoclasts, endothelial cells and a variety of myeloid cells. These effects suggest that OSCAR signaling may underlie an aberrant immune response.
You Might Also Like
Also By This Author
Joel Haywood, a graduate student at the Chinese Academy of Sciences in Beijing, and colleagues sought to better understand the crystal structure of OSCAR bound to collagen-like peptides (CLP). They analyzed the molecular basis of OSCAR's recognition of collagen and proposed a novel strategy to modulate the interaction between OSCAR and collagen/collagenous proteins. The investigators published their analysis and proposed a therapeutic role for the synthetic peptide matrikines online on Jan. 6, 2016, in the Proceedings of the National Academies of Science.
ADVERTISEMENT
SCROLL TO CONTINUE
"The current crystal structures combined with our structure based design of CLP inhibitors of osteoclastogenesis reinforce the importance of peptide structure and stability in the development of therapeutic matrikines and help define the minimal active sequence of an inhibitory OSCAR CLP," write the authors in their discussion. "Moreover, these results provide a basis for the rational development of therapeutic matrikines aimed at fine-tuning the cross-talk between osteoimmunology and vascular immunology systems to control aberrant osteoclastogenesis in conditions, such as rheumatoid arthritis. However, our current understanding of the role of OSCAR in various cell types and of the expression patterns of OSCAR isoforms under normal and atypical conditions is limited and warrants further investigation to reduce the chance of off-target side effects."
The researchers first investigated the crystal structure of the extracellular domain of OSCAR. They then crystallized OSCAR in the presence of a CLP. The crystallized OSCAR/CLP complex revealed that CLP binds to the D2 domain of OSCAR in a valley that has a floor shaped by GFCC' β-sheets. Specifically, 15 OSCAR residues interact with the middle and trailing strands of the CLP. The investigators also found the wide D2 trench of OSCAR is uniquely oriented relative to the D1 domain such that it is able to facilitate binding to CLP. The binding of CLP to OSCAR appears to be mediated by tyrosine residues and conformational changes in a shallow Phe pocket such that the shallow Phe pocket anchors the trailing chain phenylalanine.